AI and Data Management take centre stage at Appian World 2023 Conference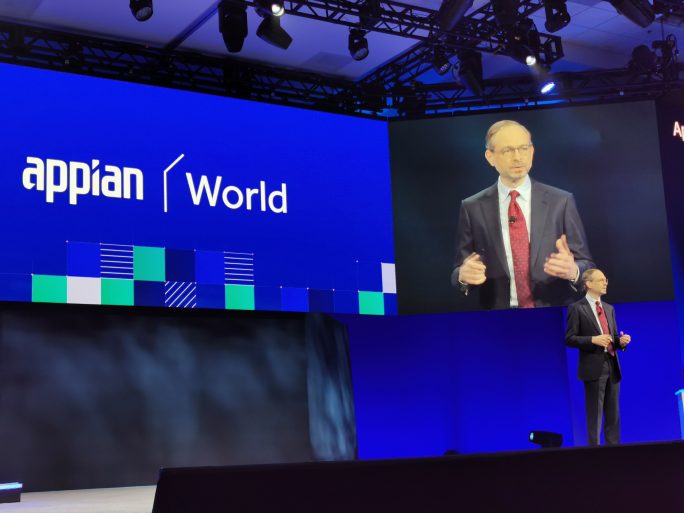 Despite being optional, Appian Data Fabric has been adopted by 94% of the company's new customers since it was announced a few months ago.
The new edition of the Appian World conference, which this year has landed in the US city of San Diego, is focusing on data management and artificial intelligence, for which Appian has big plans through its implementation in all the layers that make up its platform.
These are necessary advances for a company that specialises in providing process management and automation in virtually any business environment. This is because data and its correct treatment are part of the origin of this company. Appian has understood the real needs of organisations and is in a position to provide them with an increasingly extensive platform so that its customers can focus on their business by making the most of information, their most valuable asset.
As a result, the company has more than doubled in size in the four years since it last gathered customers and partners in San Diego for Appian World 2019. Appian CEO Matt Calkins admitted as much during this year's keynote address. By offering end-to-end process management, they have been able to reach more customers. From process discovery to process design, low-code development, automation, analytics, and adaptation to changing regulations. All of this is available on a unified platform that grows every year organically and through acquisitions, as in the case of Spain's Novayre and Germany's Lana Labs in recent years.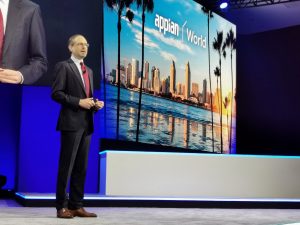 Calkins explained that this unification in managing end-to-end processes has a clear objective: to provide value to the organisations that use the platform and, in addition, to increase the speed and efficiency of managing any business process. This is achieved with a modern and easy-to-use interface, but above all with the two components mentioned above, data and artificial intelligence, the real stars of this year's Appian World.
In this article, we will talk about the former before focusing on artificial intelligence later on.
Appian Data Fabric's strong adoption
Announced at the end of the year during Appian Europe, where Silicon was also present, Appian Data Fabric has quickly become one of the cornerstones of the company's strategy. As Calkins said, the solution has already been adopted by 94% of new customers: "The adoption of Appian Data Fabric has been extraordinary. Even though it's optional, everyone wants it. In just a few months, more than 1 billion queries have already been launched on this "virtual database", as the company's CEO calls it.
Basically, Appian Data Fabric is capable of unifying all the data sources that each company has, regardless of their nature and the place where they are stored. The data always remain at their origin but are available in a unified way in this virtual database to greatly facilitate their understanding, their relationship, or the execution of processes from Appian's own platform as if it were a single repository. However, the main difference with other alternatives in the market is, Calkins said, the ability not only to read data from all these sources, but also to write to them: "No company in the technology industry can match these data writing capabilities".
Moreover, the Appian CEO went into some detail about the unique capabilities of Data Fabric: "When you hear the industry talk about Data Fabric, they're really talking about using APIs and connectors, whereas we provide a semantic layer that unifies queries on those external sources as well, but with the results already filtered and indexed globally. In addition, the data is filtered at the row level, which is essential to maintain privacy and comply with country and industry regulations.
In practice, this multi-source data set is perfect for training artificial intelligence algorithms, which we will discuss in detail in our next instalment of the Appian World conference chronicle.