Alipay Simplifies its Mobile Payment Version for Travellers in China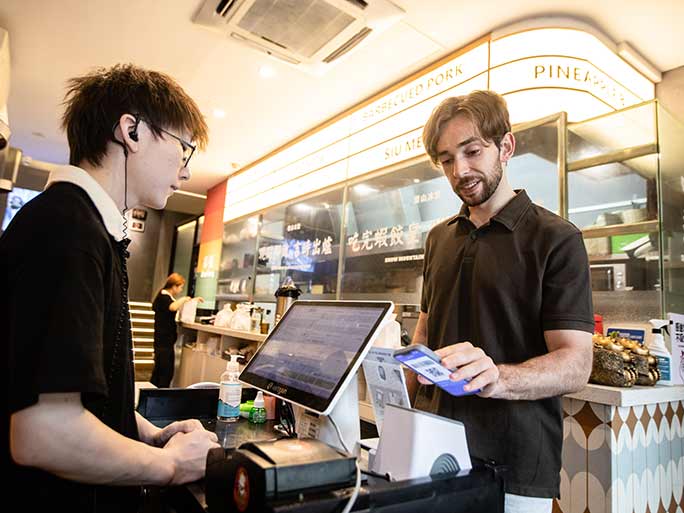 Alipay enhances its international version to provide personalised services to foreign travellers in China.
Ahead of the Hangzhou Asian Games, Alipay, China's leading digital payment and lifestyle services platform, has unveiled at the Alipay Partner Conference 2023 an updated version of its app with features designed especially for foreign visitors to China.
New mobile payment options
The revamped international version, with English language options and a user-friendly translation tool, aims to address the mobile payment needs of international travellers in China and enhance the quality of their travel experience. It also incorporates services frequently required during travel, such as hotel bookings, airline ticketing, car rental and public transport systems, as well as a tool to check exchange rates. It also includes services related to the Asian Games through the Smart Hangzhou mini-programme.
Since 2022, Alipay has forged partnerships with international card networks with the aim of perfecting its payment service for overseas travellers. Once the Alipay app has been downloaded, tourists from overseas can sign up and link their international credit or debit cards from companies such as Visa, Mastercard, JCB, Discover and Diners Club. This enables the option to make payments at tens of millions of Alipay partner merchants across China, including restaurants, cafes, tourist sites, shopping malls, street stalls and public transport systems.
Yaoyao Jin, leader of Alipay's international team, said: "We will continue to enhance our products and services to provide exceptional service to international visitors to China, improving their travel experience through convenient and efficient mobile payment solutions. We also encourage more merchants and service providers operating on Alipay's digital platform to optimise their offerings to meet the needs of foreign travellers".