Artificial Intelligence and Automated Document Management: the Future of the Enterprise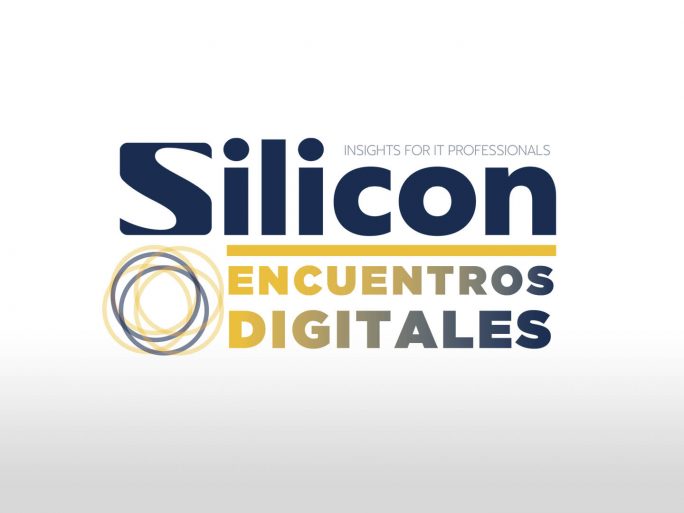 Keepler Data Tech and Amazon Web Services exchange views with CTOs at an event focusing on challenges of the digital age.
Technology is the best ally for companies to compete in today's ever-changing world. Specifically, artificial intelligence applied to document process management frees staff from manual, repetitive and low-value tasks, reduces errors and makes them more efficient.
Organizations today rely on huge amounts of data and processes. From exchanging emails and telephone conversations to dealing with customer complaints, reviewing images and working with files of all kinds, including financial material such as invoices, there are many activities that involve recurring management.
All of them consume resources on an ongoing basis and require skilled workers to spend time on things like reviewing, sorting and assigning. Having a solution that facilitates document management and introduces automation can be the key differentiator to avoiding problems and staying in the market.
To discuss the benefits of artificial intelligence and automation, NetMedia brought together representatives from Keepler Data Tech and Amazon Web Services (AWS) with several CIOs. Representatives from different companies and sectors share positions in the digital meeting "Artificial Intelligence and Automated Document Management: the Future of the Enterprise".
Hosts Juan María Aramburu, CEO of Keepler Data Tech; Daniel Alonso, Head of ML Solutions & Innovation at the same company; and Inés Jurchevici, Senior Partner BDM, AI & ML Strategic Initiatives for AWS in the EMEA region, participated in a debate with other technology and innovation experts on artificial intelligence applied to document management to save time, costs and personnel.
This event shows how different private entities are addressing the challenges of the digital era. It includes the intervention of Jorge Aguirre, Organization, Processes and Quality technician at the insurance company Mapfre, which already uses Keepler and AWS solutions for automated and intelligent document management.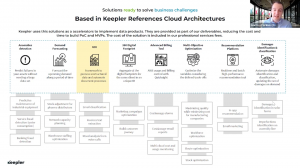 Off-the-shelf, cloud-based technology
Keepler, which specializes in improving business with the help of the AWS cloud platform, states that "process intelligence applies to all sectors" of activity and for different use cases. For example, it can be used to automate the reconciliation of invoices with an ERP system in security companies, to boost industrial maintenance or quality management in transportation, or to process call center recordings, extracting sentiment data to draw conclusions and boost final satisfaction.
There are many possibilities, but in all of them "many man-hours are saved in the processing" of the information. Juan María Aramburu, CEO of Keepler, believes that hyper-automation will affect "practically everyone", because the common denominator is the existence of "a tremendous amount of information and unstructured data, and very important people-based document operations".
For the treatment of unstructured data, Keepler offers the UDI (Unstructured Data Insights) solution, "a completely automated" and serverless system that takes advantage of AWS services related to artificial intelligence. It is deployed "without license costs," Aramburu points out, with the only cost being the "consumption of these cloud services". Another of its advantages is that "it deals with multiple types of data. It is not a solution specialized in a specific use case", but "more general".
Among the challenges it can solve are "back office tasks", replacing manual inspection in the extraction of key information from documents or for reviewing contract versions. Another field of work is that of "customer service", with the automatic classification of e-mails to forward them to the appropriate department or identify customers to whom to assign a promotion.
This was shown by Daniel Alonso, head of innovation at Keepler, during the event organized by NetMedia. In addition to this, there are options such as "insights and topics detection" to extract knowledge from social networks or "damage and quality review" to discover faults in machinery. Through image captures, a company can identify safety elements in industrial workers or undertake customer check-in and check-out. And by applying "data transcription" it would be possible to identify dates, telephone numbers and other fields in a document.
UDI, in short, addresses "automated document management" by implementing workflows where there is "data ingestion, whether metadata, audio, text, images…", says Alonso. This data is processed and consumed to obtain business results. "Payment is based on the use of resources consumed," Keepler insists. "It is scalable and we can support several use cases with the same deployment."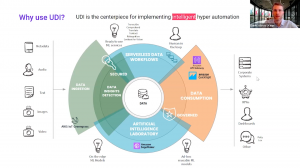 The engine powering these innovations is AWS. This company is seeing "quite high demand" in document process management, confirms Inés Jurchevici, AI & ML Strategic Initiatives for EMEA. This market is at a generational turning point thanks to technologies such as artificial intelligence and machine learning. "Character recognition is not new," but the tools "are becoming obsolete," slow, reliant on manual work, difficult to scale and "error-prone."
Since they do not use "advanced technology, they are not as accurate and it is often difficult to find relevant information to make business decisions," warns Jurchevici. One of the great benefits of artificial intelligence is that it allows "bringing together the pieces of information" that exist and are scattered all over the place, "and then shortening decision-making cycles, reaching more customers" and helping "employees focus on value-added work."
AWS offers technology to "analyze the documents" and "extract the information," with a service called Amazon Textract. It is also involved in "pulling insights and interpreting them with Amazon Comprehend." The next step would be to send the information to other systems to "take action". The creation of models and algorithms is satisfied with Amazon SageMaker and the work with partners. And, at the level of images, Amazon Rekognition contributes.
The ultimate goal is to "reach more customers in less time" and "reduce the total cost of document processing." Jurchevici reminds us that "there are documents in every industry". Each organization "has its internal processes," or with customers, which generate specific requirements. But the desire is the same: "to improve efficiency in their operations, reduce costs and increase customer satisfaction.
Customer experience
Mapfre uses the Keepler and AWS proposal for document management and, specifically, for working with mailboxes that receive documentation on automobile claims. "We had quite a few manual tasks with very little added value that in the end left little time for a high-value analysis of the claim," explains Jorge Aguirre, the company's Organization, Processes and Quality technician. With email management, they have remedied this problem.
The technology chunks the documentation, categorizes it and shows it to the processors so that they can prioritize their work. They benefit from the information that has already been catalogued, with the consequent reduction of manual tasks, even for procedures without a reference number. The task of searching for files and redirecting them to another mailbox during claims identification has been reduced to a couple of seconds. The result is a better user experience, as there is "a faster response time," Aguirre points out.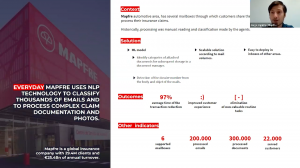 In recent years, the digitization of processes and the automation of tasks has spread throughout different types of companies, boosting business intelligence. This has happened in financial institutions such as BBVA, which is committed to automating documentation from the customer, without waiting for back-office validations, and to expanding know-how in the creation of models throughout the organization by labelling documentation.
In this way, "technological skills" can be reduced, explains Carlos Manuel Pérez, Global Head Document Management Cloud Platform at the bank, who points out that not all countries are at the same stage of digitization. His colleague Juan del Corro, who is dedicated to Asset Management and Digital Transformation Projects, sees benefits in "creating ad hoc front ends for internal clients" and in working with "information that is as up-to-date" and "as immediate as possible".
Javier Luque, IT director of SP Group, which belongs to the industrial sector, appreciates savings in time, space, cost and administrative work by moving away from paper management. However, the real breakthrough comes when, in addition to having the information well stored, it is possible to "recognize it and use it to do things with it, which is what really adds value".
Also in the industrial field, Nemak benefits from modernization through technology in different areas, from working with invoices to IoT. The issue of digitalization "for industrial plants is a challenge," observes Alberto Rodriguez, IT manager of a company that is part of the ALFA Group. "We have more and more robots and we are committed" to it, minimizing the presence of paper and integrating solutions such as automatic recognition or improvement of quality processes.
In a company like PONS, which provides professional, legal, training and consulting services, automation helps to compete. You cannot "work at the same level as a large company unless you automate the process," compares its CIO Pedro Navas. Artificial intelligence makes it possible to shorten "workloads with a negligible volume of errors," without "a continuous manual process" that would require a lot of manpower.
To deal with the high volume of information, Básico Real Estate uses RPA and web scraping solutions to automate processes. It also uses OCR-based technologies to digitize documents, as Eduardo Rodríguez, director of technology and innovation at this housing portfolio firm, explains. And it does so "not only for the sake of automating" or "making processes more efficient, but also to develop new business models associated with this data" based on behavioral patterns.
"We all want a little more automation," says Raúl García, CIO of the Unione Group, and to achieve "hyper-automation, automatic data extraction" and processes with "less human intervention", because "you can optimize resources" and become "more efficient". This automotive worker recalls that "digitalization is not only technology, but also the people" and a need to "rethink processes over and over again".
From the engineering world, Ruth Larrea, IT Applications Manager at Acciona, points out that tools such as OCR have existed "for years" and "identifying a code in a document is simple". The difference now is in using "cloud solutions", which are the ones that facilitate the adoption of artificial intelligence. It is no longer "just about recognizing a customer's name in a document", but about going a step further.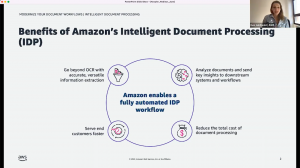 Expectations, challenges and advice
"Artificial intelligence is a step further," says Inés Jurchevici. After extracting the information from the documents, it is necessary to "make sense of it" to automate actions and make a good business decision, taking into account that "each use case is a little different". Moreover, just because the technology exists "doesn't mean that artificial intelligence is going to be applied to absolutely everything," says Juan María Aramburu. "We really have to attack the quality of the data" and see what capacity they have to introduce an improvement. And that "is a preliminary work".
The Keepler executive affirms that "expectation management is super relevant in the field of hyper-automation" and artificial intelligence. "Identifying what steps you are going to take and what are the achievements you are going to have at each step is relevant," he says, because otherwise it "generates frustration." This means checking that "data is not going to be a problem" and identifying the goal of the proof of concept, which should "deliver specific business results."
In the end, automation "is not cost savings, it is service improvement," defines Aramburu. "It is the increase of intelligence applied to the service" and "to the customer, and that is where you have to work" to succeed. The recommendation is to apply "a think big approach" that helps to understand the real impact on the business, but starting "in a relatively controlled domain" before scaling up.
Jorge Aguirre agrees that managing expectations is key. "We are used to immediate activity," when the most important thing is to "choose the use case well, start with a minimal prototype," study the results and "scale up from there." Juan del Corro and Javier Luque also believe that it is a question of expectations, something that the latter relates to the "lack of agreement between the use cases, what the user believes can be done, what the integrator understands, what it offers, what the product really does…". In short, "many points" to consider that can spoil a project.
Among the main challenges for the adoption of innovations, Carlos Manuel Pérez, points to the inequalities between geographies. "Many times we say that automation is to save costs and it is not true", in some places "it is more expensive to automate than to have people". What it is for is to "provide value-added services". Whoever wants to reduce costs must look for the difference, which "implies a change in the process" and detect the "qualitative data that really impact the business". Although this may involve "changing many pieces of technology", with development and integration costs.
Another barrier is the regulation affecting cloud services and working with data. "The technology we use has to be flexible enough so that it is not a stopper," says Pérez, who talks about "completely architecting the solution so that the technology is at the disposal of the business and not the business at the disposal of the technology".