Bitkom Ranks Germany's Smartest Cities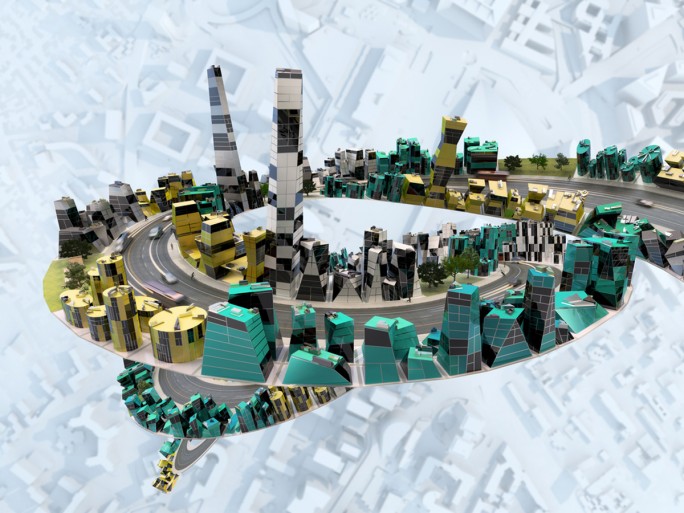 Hamburg wins just ahead of Munich. Dresden among the top 3 for the first time, while the chasing pack catches up.
These are the results of the Smart City Index, which the digital association Bitkom 2022 has now surveyed for the fourth time. Hamburg defends its title with 86.1 out of a possible 100 points. For the first time, Munich is close behind in second place with 85.3 points. Dresden completes the podium with a slight gap and 81.6 points. The two runners-up have moved up two and three places respectively.
Cologne, which came second last year, drops to fourth place (79.4 points), while Karlsruhe, which came third in 2021, drops to 14th place (73.5 points). Overall, the top 10 places have moved closer together. There are just 4.1 points between 4th and 10th place. Newcomers to the top ten are Nuremberg (6th place with 77.6 points), Aachen (7th place with 77.3 points) and Düsseldorf (9th place with 76.6 points). These three cities each moved up ten places. Rounding out the top 10 are Stuttgart (5th with 78.1 points), Bochum (8th with exactly 77 points) and Darmstadt, which came in 10th with 75.3 points.
"The Smart City Index shows the progress made in the digitization of major German cities. No city has fallen behind in terms of digitization compared to the previous year, the level has risen everywhere – but in terms of speed, there are some clear differences," says Bitkom President Achim Berg. "The top has become broader. Whereas Hamburg won in four out of five categories last year, in 2022 every category has a different winner. There is a tremendous digital drive in the cities."
Hidden champions
The Smart City Index also reveals the strengths of individual cities that do not occupy a top position in the overall ranking. In administration, for example, Heilbronn (53rd overall) and Heidelberg (28th) are ahead, while Bonn (21st) and Duisburg (41st) are also strong here. The top spot as Germany's major city with the most digital administration goes to Nuremberg, which ranks sixth overall. Nuremberg is the only major city to rank first in two of the five categories. Nuremberg also achieved the highest score in the mobility category. Equally strong here are Berlin (3rd, 11th overall), Hanover (7th, 24th overall) and Osnabrück (10th, 15th overall). Paderborn performs best in energy and environment, ranking 26th overall. Ulm (2nd, 16th overall), Trier (3rd, 12th overall), Münster (6th, 18th overall), Oldenburg (8th, 31st overall), Solingen (9th, 35th overall) and Wolfsburg (10th, 42nd overall) also make it into the top 10 in this category. In IT and communications, Gelsenkirchen, ranked 17th overall, is top. In this category, Kiel (5th, 27th overall), Regensburg (6th, 34th overall) and Lübeck (9th, 25th overall) are also among the frontrunners. In the category of society, Hamburg, the overall leader, performed best. Also doing well in this sector are Wuppertal (4th, 23rd overall), Potsdam (5th, 43rd overall) and Leipzig (6th, 22nd overall).