Digital April Fool's Jokes or No Jokes After All?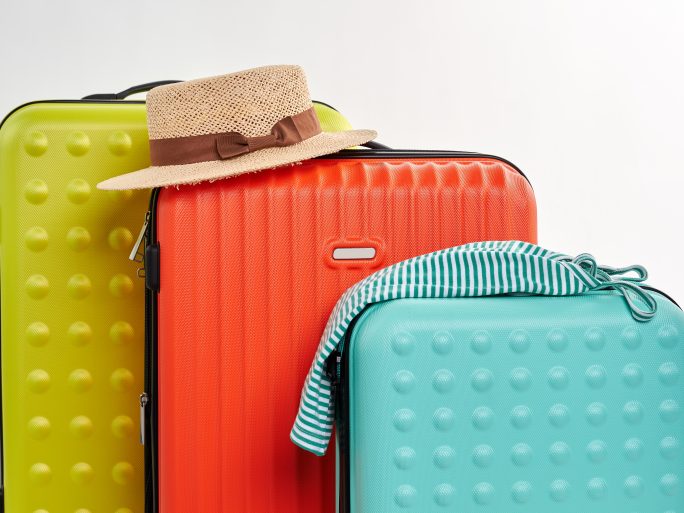 Self-driving suitcases, smart bike locks, pint-ale cameras: a lot is technically possible – with more or less serious side effects.
IT security will always be the priority. However, occasionally digital gadgets and the IoT can bring a smile to your face. Paul Ducklin, IT security expert at Sophos, has a good nose for bizarre stuff. Here are some light-hearted examples from the world of digital gadgets on 1 April:
Look into my flat, darling
The Internet of Things (IoT) is notorious for giving us numerous purchases of three kinds: First, network-enabled products we didn't know we needed. Secondly, network-enabled products that we bought anyway and thirdly, network-enabled products that end up in the cupboard completely un-networked. Not all IoT products fall into all three categories. But there are many that belong to at least one. These include, for example, the home video camera with a "unique identifier" that caused some confusion for an Australian couple. The unique identifier proved to be so unambiguous that the two observing homeowners, believing they could keep an eye on what was going on at home in their absence, inadvertently became voyeurs: What they saw was the living room of a strange family.
Pub-licity
The category "Interesting" also includes the surveillance system that allowed an unsuspecting homeowner in England, who actually wanted to monitor his property, to get to know instead the outside of a pub he didn't know.  With the help of search engines, he was eventually able to locate the pub and paid it a visit to enjoy a fortifying pint of ale. At the pub, he took a selfie of himself on his phone enjoying his drink … showing also the pub's surveillance camera in the background. The pub owner, confronted with the photo, shared both his customer's delight at the pretty selfie and his concern about the "precision" of his surveillance system. However, as a marketing idea, this technical oversight could perhaps set a precedent – after all, that's how you fill pubs.
Third-party locking not ruled out
The $99 allegedly smart bike lock is also worth telling. It promised easy handling without a combination that you keep forgetting and, above all, without that embarrassing, clumsy key-manoeuvring in the dark. Instead, you could open your own lock with the official app (or your personal fingerprint) in 0.8 seconds. Very handy. However, potentially anyone else could do this, too, who needed an unofficial app and still two whole seconds. The "hackers" who cracked this padlock, by the way, were British penetration testers – those are the people who, whenever they come across something they didn't know they needed, immediately realise that they absolutely need it.
Drunkenness on wheels
What a marvellous invention. Self-driving suitcases. Why drag your hand luggage behind you when you might as well strap on a Bluetooth bracelet and have your rolling suitcase follow you through the airport or train station? And at the same time independently avoid obstacles, such as other travellers or their small children or even other self-driving, smart pieces of luggage? In the case of the tested Robo-Rollcase, however, the testers found that this did not work out quite so smoothly. It made reasonably safe progress but had difficulty maintaining its course and caused highly clumsy collisions with things in its path. He was reminiscent of a traveller who had drunk too much at the airport bar.
Unfaithful whizzing around
 A real design flaw in the Digi-Trolley was also a cause for concern: the SR5 was able to take on two devices that wanted to pair with it at the same time. An unusual and pretty cool Bluetooth achievement – but with insufficient security controls for the pairing process. If, after pairing the smart piece of luggage with the wristband that came with it, you forgot to download the corresponding app onto your mobile phone, you could miss out on the fun of letting the robo-luggage drive around like a toy car in the airport hall, on the platform or anywhere else (and in a disturbingly swift manner, by the way). On the other hand, it also offered others the opportunity to enjoy this wonderful achievement. After all, it was no big deal for other devices to connect to the suitcase and control it – in other words, to commit luggage theft without even touching the piece of luggage. The "key challenge" consisted in entering the secret code for pairing. Guess what it was. Exactly, it was 11111111!