Free Online Platform Helps With Fears And Worries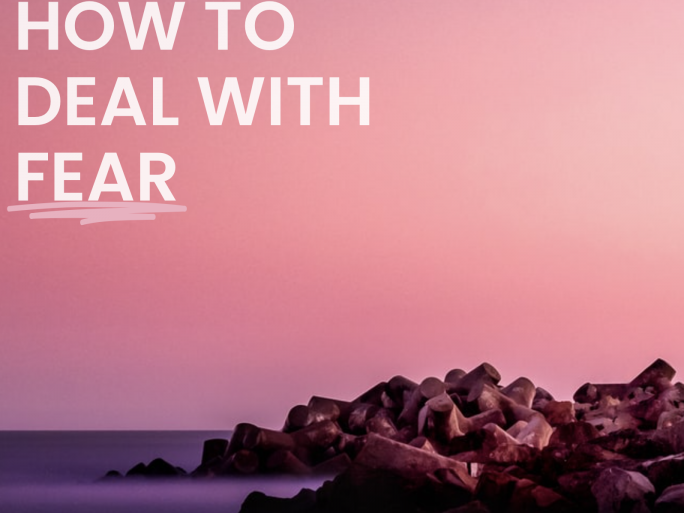 Therapists and experts share their knowledge exclusively. Non-profit action of several companies and start ups.
On the 22th April 2022 the online platform HowtoDealWithFear was launched with the aim to be a contact point for all those who deal with worries and fears around the current political crisis situation in Eastern Europe. The situation in Ukraine leaves no one untouched. For a long time, many people thought a war on their own doorstep was unlikely. The images of bombed houses, destroyed cities and fleeing people are both moving and unsettling. Many are now increasingly dealing with the fear of a possible war in their own country. Worries and questions such as "Can I just go on living my life, even though others are fleeing bombs?" or "Will there be war in our country, too?" are weighing on people's minds.
With howtodealwithfear.org, there is now online support for fears and worries triggered by the current war in Ukraine. For the launch, 10 renowned therapists and experts explain exclusively in videos ways to deal with and overcome fears and worries. Available in Russian, Ukrainian, German, English, Spanish, and Italian, the specialists share their psychological knowledge in the videos, which are no more than 15 minutes long. Each video deals with specific aspects: from "Don't be afraid of fear" to "War and normality – a contradiction?" to "Keeping an eye on the positive". There are 10 videos available for today's launch. Subtitling can be selected. In the coming weeks, more videos will be added gradually, and additional languages are being planned.
Support for those affected and those seeking help
The platform is primarily aimed at people who are confronted with worries and fears about the future and/or their existence due to the war.  It addresses all people who do not know how to deal with this difficult situation for them or who feel insecure or overwhelmed by the current developments and news and have to sort out fears and worries for themselves. A quickly available and easily accessible point of contact is also available to all those and their relatives who have already had to experience war themselves and are now struggling with memories and oppressive feelings. Parents, too, can find support in dealing with their children's questions and fears through howtodealwithfear.org.
"Even those who have not been directly affected by the war are overwhelmed and unsettled by current events. With our platform, we would like to make a contribution during this difficult time and offer a point of contact for all those who perceive a psychological burden on themselves or their loved ones as a result of the current events. By using the video format, we can quickly provide professional support and help regardless of time and place," says Andreas Leonhard, co-founder of couch:now and project manager of howtodealwithfear.org.
The charitable campaign is supported by couch:now, Performance One, Alugha, Famefabrik, Zucker Kommunikation and markengold PR.