Hitting The Road With 5G Without A Driver In The Car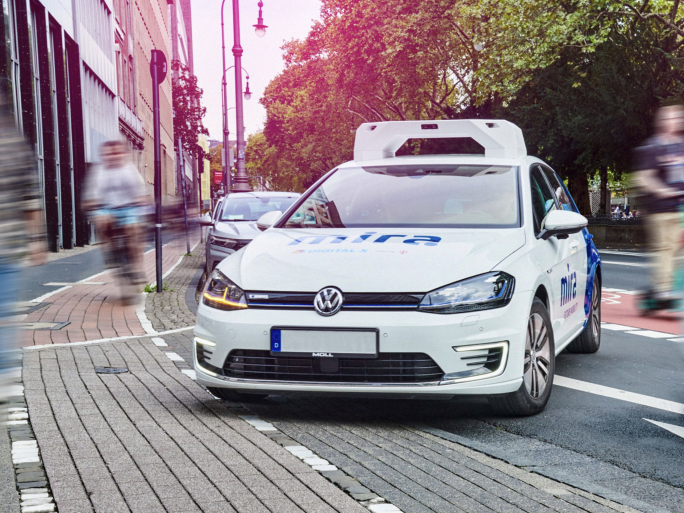 Teleoperated car from MIRA drives in public for the first time in Cologne.
For the first time, a car from MIRA controlled by mobile communications has publicly participated in inner-city road traffic. To control a vehicle safely from a distance, it needs an exchange of various data packets in real time. This is where 5G comes in. Via 5G, data can be synchronized instantly between the driver's station and the car. The system exchanges sensor data or camera images.
Teleoperated driving closes gap
A driver in a control station handled the steering wheel of the special car at the premiere in Cologne. Teleoperators are specially trained for this task, whereby the control station is equipped with a large screen, steering wheel and pedals. The vehicle transmits live images from several high-resolution cameras to the screens. MIRA closes a gap with regard to automated driving: Computer systems reach their limits in real road traffic. For example, the law requires that human intervention must be possible.
Tele-drivers have a better overview in the driver's cab than in the car itself. The visual axes of the cameras mean that there are no more blind spots. The short reaction time of 5G is very important in road traffic. It ensures that drivers react as quickly as possible to any situation.
In order for tele-drivers to interact with cars, very good network coverage is required. Telekom's 5G network reaches more than 92 percent of the population so far. MIRA plans to use the remote-controlled vehicles to increase acceptance of automated driving in society.
Telekom and MIRA plan tests in Bonn
In Germany, remote-controlled driving is currently still regulated. They are only permitted on private property or specified test routes. Another test site for remote-controlled driving is planned for Bonn. With the test results, Telekom's technology team plans to better adapt and optimize the 5G network to meet the requirements for teleoperated driving.