HPE: "If There is Any Ethical Risk in the Use of AI, We're Clear: Don't Take on the Project"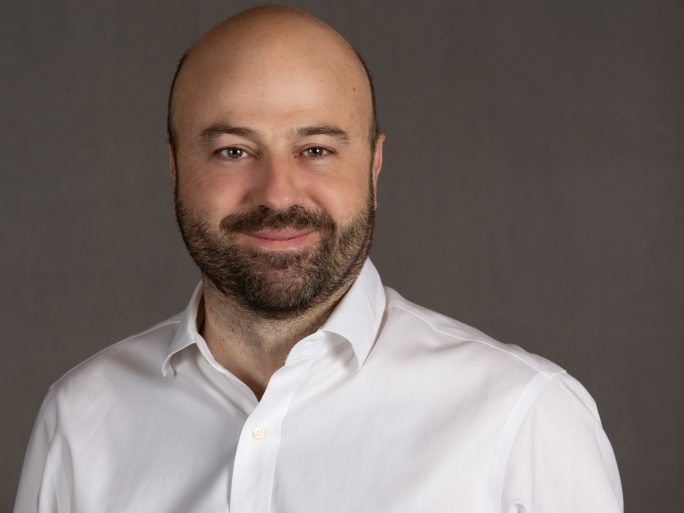 We interviewed Luis Buezo, Director of the Global Practice and Global Centre of Excellence in Artificial Intelligence and Data at HPE. He is a great connoisseur of this type of project and the main advocate of the opening of this centre in Madrid, which provides international coverage.
Last April, Hewlett Packard Enterprise's Global Centre of Excellence in Artificial Intelligence and Data was inaugurated in Madrid, a facility that is providing worldwide support in these areas of growing demand from organisations.
This centre has become a benchmark for the multinational. From Madrid it is leading a key business area for HPE: it will help companies and institutions around the world to extract more value from the growing volumes of data across their organisations, with a special focus on the ethical aspects of these technologies.
Silicon has had the opportunity to interview its greatest advocate, Luis Buezo, Director of HPE's Global Practice and Global Centre of Excellence in Artificial Intelligence and Data, who tells us all the details of how it works and the efforts they are making to attract talent, train professionals and comply with ethical codes in the use of AI.
Here is the interview with Luis Buezo:
-What is the current state of artificial intelligence? Some say we are still in the prehistoric era…
If we look at the concept of neural networks, which were already being studied in the 1990s, it is the case that today's computing capacity enables processes that were not feasible before.
We are in the business of applying artificial intelligence and advanced analytics to help customers modernise their data platforms. You will see that I will always talk about these two concepts together: artificial intelligence and data.
Having said that and based on what we are seeing with customers, especially large enterprises, almost all of them already have some AI-related initiative, either in the process of experimentation or implementation. It is true that we are talking about different levels of maturity, but they are already there.
On the other hand, we are seeing increasing investment in this area in recent times. In fact, more than half of the companies see AI as a major strategic initiative.
I would not look so much at whether or not we are in the prehistory of artificial intelligence, but rather at the challenges we face, which would mainly fall along two lines: the first is related to data and the need to access it faster and more reliably. The data sets needed for the models have to have these two characteristics in order to be able to make the right decisions. This is critical for companies that are just starting out in their artificial intelligence workstream.
The second relates to operations. It is one thing to design a data model in a lab, but it is another to take that model into production to adapt it to business processes or even modify them.
Moreover, there is a very important challenge in this line: downstream lifecycle management. In processes related to artificial intelligence, it is not enough to train once and infer forever, but companies are changing and data models must be continuously fed back. This is called Machine Learning Operations (MLOps).
To what extent is the human factor still important, especially in the early stages of designing and training data-driven models?
You have to bear in mind that we work on use cases. In other words, in order to be able to apply the technology correctly, it is necessary to adapt the projects to the specific needs of each organisation. It is very important to have different interlocutors from different departments because they are the ones who know very well the needs and the points of improvement that can be achieved.
From there, it is important to see if the available data allows us to make these models and take decisions. Often it is clear what is intended to be done, but the reality is different when the available data is analysed in detail. In certain cases, companies realise that they need to enable additional sensors or sources for the use case to make sense.
This is how we typically start our cycle of collaboration with customers. We don't just provide technology, but a range of services through joint collaboration workshops to identify the needs and data that really matter.
Once we are certain we have the right data, we move on to what we call proof of value, a process that takes place in the lab where the right models are applied to verify whether the project generates the expected return on investment. If this filter is passed, then the design, development, deployment and operationalisation mechanisms are put in place with all the management that we include in our HPE GreenLake services.
Artificial intelligence is bringing innovation and many positive spin-offs, but what can be done to combat the 'bad guys' who are developing AI-based technologies that can do harm to society?
At HPE we have a specific global working group on ethics in the application of artificial intelligence. It's a multi-disciplinary group with representatives from across the company's organisations. In my team, for example, there are people on that committee.
The aim is to ensure that any use of artificial intelligence internally or with our customers is responsible. Here we talk about preserving issues related to human rights, privacy and so on. Whenever we identify a project that is sensitive to these issues, we go to the ethics committee first to make sure that the use of our technology and services is correct. We understand that if we develop these services, we are also responsible for the correct use by our customers and partners.
On the other hand, there is the AI for Good initiative, a very important activity where we collaborate with other organisations to drive the use of artificial intelligence to improve the lives of citizens.
-However, there will always be organisations (public or private) that want to use artificial intelligence for illicit purposes. What dangers do we face as a society?
The risks will always be there, not only with artificial intelligence but with any other technology. What is very important is to understand before starting any initiative what AI is going to be used for and the impact it is going to have. If there is any potential risk, we at HPE, with the help of the ethics committee discussed earlier, are very clear: don't do that project.
-I am interested in the issue of the lack of talent and professionals with knowledge in this area. How does HPE address this problem and what is the importance of the Global Centre of Excellence that you officially opened last April in Madrid?
For several years now there has been a growing demand for innovation projects. The areas of artificial intelligence, advanced analytics and data platform are no exception. Since then, at HPE we have been looking for the best model to cover this demand at an international level. Our decision was to create centres of excellence and the most recent one is the one opened in Madrid. On the one hand, it allows us to address this demand with the talent we find and generate and, on the other, to optimise and maximise all the innovation activity we carry out at a global level.
Our Global Centre of Excellence is a very interesting starting point for all those university students and professionals who want to prepare and train in these areas related to data engineering, for example.
From here we ensure the availability of talent of this type of profiles in a sustained manner over the next few years. In fact, I can tell you that we have exceeded expectations during these first months, as we have had a very good number of candidates both in quantity and quality, people with very interesting knowledge and motivation. As of today, we are ahead of the plan we had when we defined the objectives in November 2021.
Here there is an issue that should be highlighted: the innovation projects that HPE is tackling are very interesting for them because at the same time as they are learning, they are also contributing in the areas where they want to grow professionally. Moreover, these are international projects, so they also take this aspect into account.
-How does the HPE Global Centre of Excellence work in detail and what projects could you mention?
The practice and training of these professionals is one of the centre's objectives, but the main one is to develop projects for the application of artificial intelligence, advanced analytics and modernisation of our customers' data platforms.
This centre is the delivery arm of the global artificial intelligence and data practice that I am leading.
In practice, we have certified consultants, architects, etc., in different countries who work with customers locally. From here we support the entire lifecycle of these projects.
For example, we have a car manufacturer that we have helped to optimise one of the processes they have from the definition to the configuration of the cars in the factory. Here is a series of steps where we have applied natural language processing to optimise that process. We have done this remotely from the CoE (Global Centre of Excellence) and locally, with a person at the customer's location.
Another very interesting project is the one related to the Frontier supercomputer, one of the most powerful at the moment, where the CoE has participated in the implementation of the data platform for the ingestion and processing of the telemetry of the environment data.
Overall, we are very happy because both the recruitment of talent and the number of projects are well above the initial expectations for this centre.
Finally, I would like to highlight the company's diversity efforts in recruiting talent. Currently, the percentage of women is around 50%, something that is unusual in the sector but which we have achieved at the CoE.
-In this sense, you are working and collaborating closely with the university sector. How important is this collaboration in helping universities teach what is really in demand in the sector?
It is very important because curricula, which have been evolving for years, have to be adapted almost in record time due to the speed at which the sector is innovating. What we are doing is collaborating more closely in certain subjects because it is a very interesting nexus for the three parties: students, universities and private sector.
We are also being very active in the end-of-degree and end of master's degree projects, as we believe that this last stage is vital in the preparation of future professionals. In this way, we help them with real projects that we are already working on. I am a faithful advocate of this.