MAD e-Health, Madrid's Project to be at the Forefront of Healthcare Technology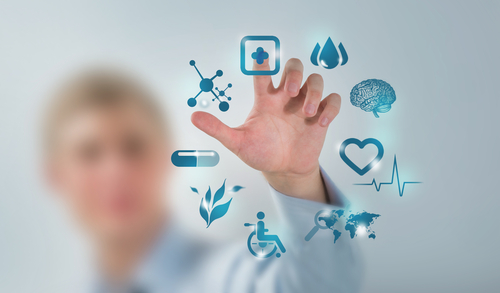 Spain is at the top of the European ranking with the highest volume of clinical trials, half of which are carried out in Madrid.
Madrid City Council is promoting the MAD e-Health cluster with the intention of turning the city into the world capital of digital health. To this end, it will promote the creation of the largest international ecosystem of companies and organisations, both public and private, as well as establishing the best market and environmental conditions capable of attracting innovation and entrepreneurship projects related to this area.
The healthcare sector in Spain has more than 150,000 companies, so the potential for value and growth already starts from a position of great strength. According to data from the McKinsey Global Institute, worldwide, revenues from the healthcare sector will exceed 350,000 million euros in 2020 and are expected to reach 600,000 million euros by 2024. It is therefore a sector with a growth advantage as well as a great capacity to transform the productive fabric.
It is also worth highlighting that the MAD e-Health Cluster initiative is in line with the 2030 Agenda and the contents of the Madrid City Council's Recovery, Transformation, and Resilience Plan, which seeks to transform the city into a more sustainable, digital, inclusive and egalitarian model.
The Community of Madrid as a pole of attraction
With a concentration of 75% of foreign investment and 40% of investment in innovation, being the first autonomous community of Spain by nominal GDP, Madrid is home to 65% of Ibex companies and the first in number of Start apps and accelerators, so that, together with its position as a strategic communications and business hub, it is the ideal location for a cluster of the characteristics of MAD e-Health.
The percentage of the population over 65 years of age is also relevant, 20% of its inhabitants, which means 650,000 people, of which more than 200,000 are over 80 years of age, being therefore in demand of tools and solutions such as those that can be provided by the healthcare industry that MAD e-Health promotes.
European leaders in health
It is also worth noting that Spain is at the top of the European ranking for the highest volume of clinical trials, with half of them being carried out in Madrid, hence the importance of public-private collaboration in this area for the effectiveness of coordinated instruments between administrations, companies, investors, universities and health research centres.
Finally, as an example of the current state of the health sector, Madrid is home to 32 university R&D&I entities, 25 public research organisations, 3 biomedical research foundations, 8 health research institutes, and 3 benchmark R&D&I technology centres.