Nutanix Unveils Central to Control Hybrid Multi-Cloud Environments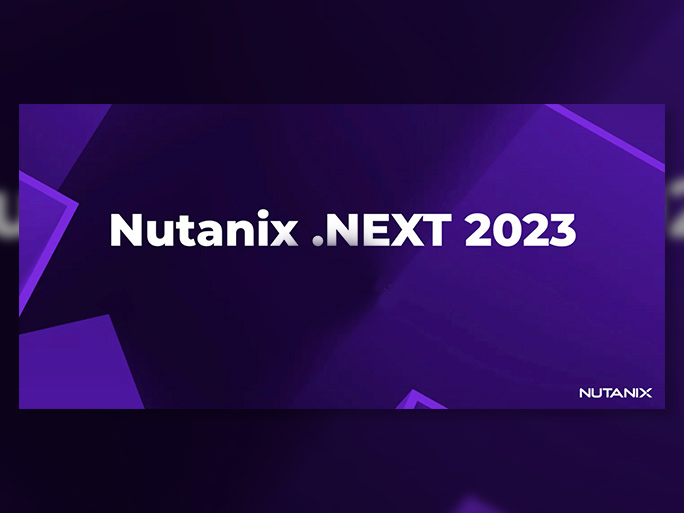 At Nutanix Next 2023, the company also unveiled Beacon project and data services for containerised and virtualised applications
At the Nutanix Next 2023 conference, Nutanix announced the launch of Nutanix Centres, the Beacon project, and other data services for containerised and virtualised applications, with a view to a future in which the management of cloud applications in hybrid multi-cloud environments is becoming increasingly complex.
According to IDC data, 750 million new applications are expected to enter the market by 2026, representing an avalanche of choice for users. However, cost concerns are evident, with the Enterprise Cloud Index revealing that 85% of ITDMs report difficulty managing cloud costs alongside their current IT infrastructure.
In addition, workload movement is a growing trend, with 99% of companies surveyed in the Enterprise Cloud Index moving their applications to a different IT infrastructure in the past year. Finally, data proliferation at the edge is also an approaching reality, with 50% of data expected to be generated at the edge by 2026, according to IDC.
Nutanix Cloud Platform
Nutanix Cloud Platform is a platform capable of running any workload and application, whether cloud-native, enterprise, analytics, machine learning, databases or desktops, in any location, whether in data centres, public clouds, cloud service providers or edge locations. This solution represents a breakthrough in terms of flexibility and accessibility of computing resources, allowing companies to run their applications and data wherever they need to.
Now, Nutnix is adding new features to its cloud platform for the management of hybrid multicloud environments, data services for containerised and virtualised applications, the Beacon project.
Nutanix Central
Nutanix Central offers a comprehensive solution for managing hybrid multiclouds, allowing greater flexibility and scalability in the management of applications and data in hybrid environments, offering new performance and networking capabilities, enabling more consistent and efficient data management thanks to Kubernetes.
"This is useful in managing hybrid multi-cloud environments, where we expect applications to move to different end-points over time. In this way, we provide protection, enterprise resiliency and compliance for our new applications running on Kubernetes, while still delivering our traditional IT value," explained Lee Caswell, SVP of product and solutions marketing at Nutanix.
Project Beacon
As a final announcement, Nutanix unveiled Project Beacon, a data-centric platform as a service (PaaS), which will be available natively anywhere. The vision of the project is to decouple application and data from infrastructure, focusing on data-as-a-service PaaS available natively anywhere, starting with database services.
"That's why we announced Project Beacon, to help customers get a clear view of how this challenge is being addressed and to assist in the ability to reduce the cost of change over time. All this on the infrastructure of their choice," Caswell concluded.
In addition, the platform has also included data services for containerised and virtualised applications, with multi-cloud snapshot technology and a Nutanix object integration with Snowflake.