Real Estate Company Garbe Moves to the Cloud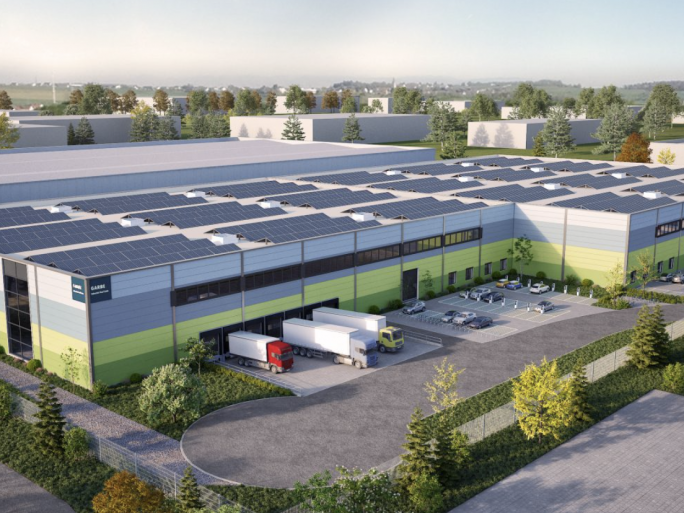 Specialist for logistics and corporate real estate uses Microsoft Azure and SOC/SIEM from Telekom.
The real estate industry lags behind other industries in terms of digital transformation, according to the Digitalization Index for SMEs 2021/22 study. One exception is the pan-European real estate manager GARBE, which developed a digital strategy years ago and has been successively digitizing its business processes ever since. To implement its digitalization strategy, the real estate company is migrating its in-house IT operations to a cloud-based, highly available and flexible IT infrastructure.
High data availability and economies of scale
As Christopher Garbe, Managing Director of Garbe, explains, "As a real estate company operating throughout Europe, we are active at 16 locations. We are therefore dependent on resilient and flexible IT. This is how we enable efficient collaboration and high data availability for our customers. We use the economies of scale of a Microsoft cloud operated by Telekom – plus other coordinated solutions."
Garbe is moving to a Telekom cloud environment based on Microsoft Azure. The offering includes data lines for customer sites in Germany, Amsterdam and Vienna. Telekom also manages the hardware for the workstations and provides employees with mobile communications devices. Virtual telephone systems and other software tools enable teams to collaborate seamlessly in the digital space.
IT security through SOC and SIEM
IT security is provided by a Security Operations Center including Security Information and Event Management (SOC/SIEM). It monitors data traffic, evaluates risks and initiates countermeasures if necessary. Friederike Buchheister, Head of IT at Garbe: "To implement our digitization strategy, we need a flexible and future-proof network with high security standards that is based on a solid infrastructure and fully supports us as a real estate manager."