Serious Shortage of IT Specialists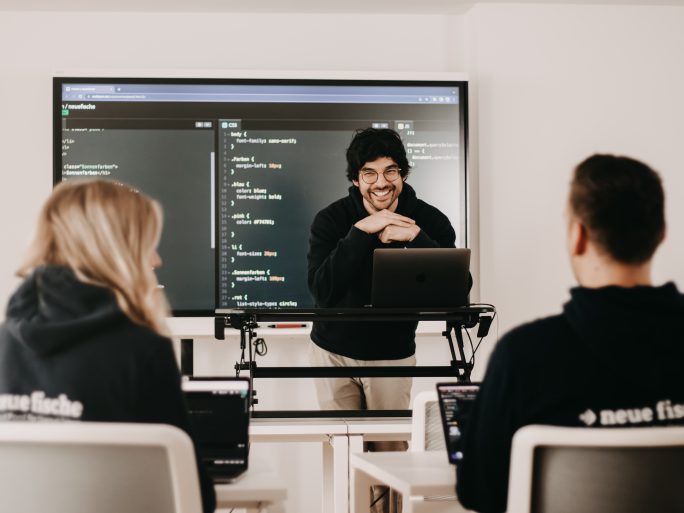 According to the study, more than half of the HR decision-makers surveyed regard the recruitment situation on the free labor market as poor.
The news is not new, but it seems to be increasingly becoming a serious threat to companies. According to a new study by Ciney, Germany will lack an estimated 780,000 workers in the technology environment by 2027. Particularly in metropolitan areas, the majority of the companies surveyed are having difficulty finding qualified personnel. Although they believe that the greatest potential lies in the further training of existing employees, they hardly do this at all.
Just one in five companies considers the recruitment situation on the free labor market to be good. For around 55 percent of the companies surveyed, the situation is "rather poor" or "very poor". In metropolitan areas, only one-fifth of companies have successfully recruited permanent IT specialists externally in the last 12 months.
Reskilling is seen as the greatest opportunity
The option of using their own resources to train employees to meet new requirements is out of the question for the majority of companies. Almost two-thirds see no opportunity to retrain employees from other departments to become IT specialists. This is despite the fact that more than 38 percent believe that this would be exactly the most sensible route to take – even ahead of recruiting IT specialists from abroad or recruiting specialists from related disciplines.
"Many believe it takes years to train IT professionals," says Dalia Das, executive director of neue fische. "With bootcamps, employees from outside the field can be trained to become operational IT experts in as little as three months." The short-format educational concept had already established itself in recruiting in the USA many years ago. Not so in Germany: In fact, more than 56 percent of the companies surveyed had not retrained a single employee from other departments in the preceding twelve months in order to meet the demand for IT specialists by means of reskilling. The situation is even more desolate in metropolitan areas.
Internal training is neglected
In spite of the motto of lifelong learning, the topic of further training is also neglected in many companies. For example, almost 43 percent of the companies surveyed report that they have not provided a single employee with professional development training in the last 12 months. "In a digital workplace where expertise has a short half-life and innovation cycles are extremely short, these are difficult ways to develop talent," says Dalia Das.
About the study
From Feb. 3 to Feb. 16, 2023, 1,001 private-sector HR and IT decision makers were surveyed. The study was conducted on behalf of education provider neue fische – School and Pool for Digital Talent. The company trains lateral entrants to become IT specialists in boot camps and helps identify talent within the existing workforce in order to further qualify them for IT professions.