TeamViewer Integrates Artificial Intelligence Into Augmented Reality Workflows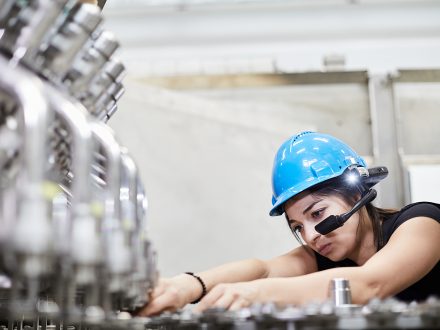 By launching AiStudio, a self-learning algorithm for training models for image and object recognition that works with the Frontline platform
TeamViewer strengthens its Frontline augmented reality platform with the integration of the AiStudio artificial intelligence (AI) add-on.
AiStudio is a self-learning algorithm for training artificial intelligence models in image and object recognition. It does not require programming skills, so any company will be able to add intelligent functions to its operations.
"Integrating AI capabilities into AR" or augmented reality "workflows was the next logical step for us. Enriching complex manual processes with self-learning algorithms is really a game-changer for digitization projects and adds immediate value for our customers," notes Hendrik Witt, product manager at TeamViewer.
"For example," he explains, "AI can perform certain verification tasks, reducing the probability of human error to almost zero."
Use cases include verifying the use of gloves during food preparation, detecting damaged or incorrectly assembled products, or providing maintenance instructions at the right time.