The New Limits of the Contact Center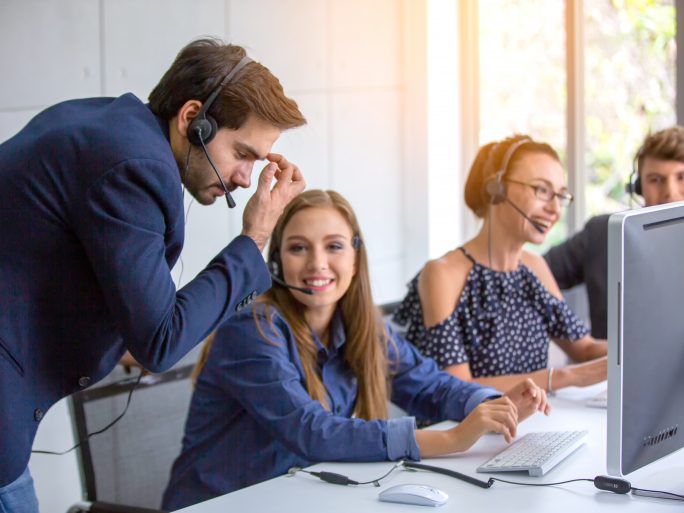 Why not move from the general customer relationship model to an individual relationship model, asks guest author Jean-Denis Garo of Odigo.
All too often, the allocation of incoming calls is based on agent availability, when it should be primarily based on the needs of the customer. The contact center should not be seen as a pure ACD (Automatic Call Distributor). One should reconsider the qualification phase with IVR and AI, and at the same time expand the contact center to include other employees, not just agents who take care of customer relations. In other words, now is the time to redefine the limits of the contact center.
Customer relationships are everyone's business
The main job of contact center agents is to handle customer inquiries. However, for one-off or recurring special requests, other employees within organizations increasingly need to be involved. Involving all employees is becoming increasingly important, especially the so-called "frontline workers" (FLWs) who have become the focus of media attention at the height of the healthcare crisis. They are the first to come into contact with customers, the first to see the results of new products and services in action, and the first to represent a brand. These FLWs are also suppliers, department store employees, department store agents and many more. What all of these individuals have in common is that they do not sit behind a desk. They are also often forgotten in terms of work tools, and many of them are poorly equipped with digital devices, such as PCs.
Nevertheless, the benefit of having the entire organization driving the business seems obvious, as does the benefit of employees being able to share customer feedback. This is possible by giving all employees access to data that can be used for customer communications, initially through the CRM and, for the privileged, through a connection to the contact center. Regrettably, this is not common practice. According to Meta's "Desk-less not voiceless: A new approach to connecting everyone within your business" study, only 48 percent of employees believe that management understands the role they play and the value they bring to the company.
However, it's not just frontline employees who can benefit from being connected to the contact center as experts in the field and in their area of expertise. In fact, other employees can also be involved if they are appropriately equipped with digital tools, such as bank branch executives, point-of-sale salespeople, field salespeople, or direct counter…
More solid evidence
Several banking institutions in Europe have already decided to integrate consultants into the contact center for specific purposes. In this way, a bank advisor can be called on for a few hours a week for a specific task area or a particular area of expertise. An advisor may also be assigned to handle overflow calls or be called in to cover for a vacation at another branch. Although this additional activity sometimes occurs on a regular basis, it does not make the employee a formal agent. It means that providing the extensive capabilities of a contact center can bring tremendous benefits. It also allows the company to match its resources ("FTEs") to customer requests during peak periods, for VIP treatment, or in the event of special support related to business operations.
Another scenario: a direct call to a department store is often doomed to failure. At best, someone at the register answers the call and transfers it to the appropriate department. Regrettably, a salesperson in the store will prefer the customer standing directly in front of him or her to a caller on hold. In the worst case, the request ends up in a voice mailbox that is rarely listened to. One possible solution is to offer an interactive voice server: It can pre-qualify the call request using DTMF or natural language, identify the caller and their status (VIP, customer, prospect, etc.), and route them to the appropriate advisor, whether or not they are an official contact center agent.
Integrated or affiliated contact center?
In the search for the right advisor, the qualification phase will become increasingly important. Especially as artificial intelligence (callbot, chatbot, virtual agent) makes it possible to personalize the determination of customer intent more precisely, while allowing confirmation of identity, updates on order status, etc. via a connection to the information system (IS). Once the qualification is complete, the request is routed to the right agent, whether that agent is a permanent contact center employee or temporarily connected to it.
In response to the new requirements to bring more agents into customer relationships, several forms are available (technical architectures). One is the definition of an extended agent license (also known as an informal agent), which is not the same as a full-time agent license, but does not cost as much as one. It comes with restrictions, such as a certain number of interactions per month. With this approach, external consultants can benefit from all contact center features (context and history of customer interactions) regardless of the communication channel(s) used. The supervisor keeps track of the activities of an informal agent as well as those of a formal agent, and the statistics are merged.
The other approach is based on connecting the contact center (CCaaS) to unified communication tools (UCaaS) such as Microsoft Teams. In this case, depending on the level of sophistication of this connection, it is possible to determine the availability of consultants or experts who typically use Microsoft Teams, for example, and route the call and the context of the request, or even arrange a three-way conference call.
Gone are the days when the contact center was solely responsible for customer relations. Now it is possible to involve all employees in customer relations, either within the contact center using a new informal agent profile or as an external expert connected to the contact center. This creates a " customer-centric " approach that companies should adopt to increase both customer and employee satisfaction.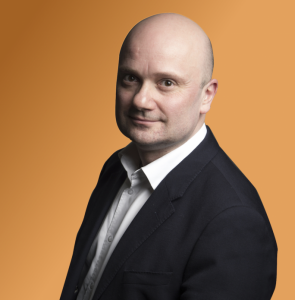 Jean-Denis Garo
is Head of Product Marketing at Odigo.