5 Measures Against the Impending Wave of Layoffs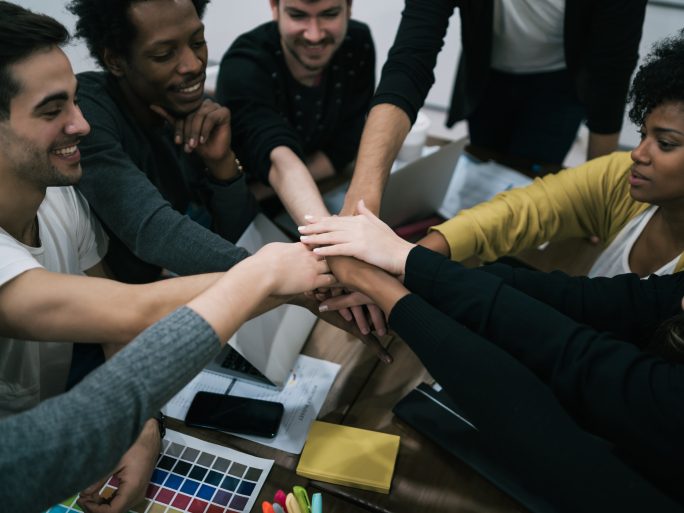 Digital HR processes as well as comprehensive people management such as social recruiting, people analytics and diversity help against the wave of layoffs.
In the USA, millions of employees are currently quitting their jobs – experts speak of a "Great Resignation". Also in Germany, the pandemic gave many employees pause for thought. The desire for change is more pronounced than ever. In a survey published by the job platform StepStone in summer 2021, almost one in three employees expressed the intention to intensify their job search.
Employers must therefore work harder than ever to retain their employees and attract new ones. "The pandemic has put the spotlight on the significant role of HR in the modern world of work: in the shift towards an increasingly flexible and employee-oriented work culture, HR professionals are becoming drivers of the future and are actively reshaping companies alongside management. Should a wave of layoffs really hit German SMEs, those companies that get fit for the future now and modernise their HR processes will have an advantage," says Simone Seidel, Director People Management at Sage, in Central Europe.
Having the right strategy and the courage to change will help. These five trends in people management provide guidance on how companies can prevent an impending wave of layoffs:
1) "Re-Onboarding": Ensuring Digital Know-How
In the past two years, the pandemic has turned things upside down.  "Remote work", i.e. decentralised and mobile working, has become the new standard in numerous industries. In many places, the infrastructure has now been adapted to the working world of the future – but what about the employees? Most of the pandemic-related changes happened overnight and in an exceptional situation. In the meantime, innovations such as modern cloud systems and hybrid working models are a matter of course. However, the HR department must now also ensure that employees have the necessary digital know-how and can cope with the new technologies and working models. A "re-onboarding" is necessary, so to speak. If employees have difficulties with the technological infrastructure of their company, understanding and constructive assistance help to avoid frustration.
2) Social Recruiting: Exploiting New Potentials for Employee Recruitment
Career starters and young professionals are usually very digitally savvy. Social recruiting, i.e. recruiting employees via social platforms such as LinkedIn, therefore offers enormous potential. For example, digital job advertisements in social networks can be backed with advertising budget and played out to a specific target group. This increases the chances of finding more applicants who exactly match the company's requirements. Or a recruiter researches suitable candidates himself via the platforms and addresses them directly there. Social recruiting offers small and medium-sized companies in particular the opportunity to keep up with the competition.
3) Remaining in dialogue: What do employees expect?
In HR management today, the well-being of employees is the top priority. And the demands are high: many employees strive for self-fulfilment and see corporate values as a decisive criterion when choosing an employer. They question their employer on issues such as crisis management or even the so-called purpose of a company, i.e. the meaning and purpose of a company beyond profit maximisation. In addition, many employees are generally questioning their current job as a result of the pandemic. According to a StepStone survey, a growing number are interested in lateral moves into other sectors.
It is therefore more important than ever that HR professionals remain in dialogue with their employees. Regular surveys and one-on-one interviews provide information about employees' personal expectations of their role and their future in the company. This also provides a good picture of overall satisfaction with the employer.
4) Digitalisation of HR processes: More time for strategic tasks
In order to create facts and not just make decisions based on gut feeling, a modern HR department needs fast and secure ways of collecting data: people analytics, the collection and strategic analysis of employee-related data, is indispensable today. It provides an overview of the personnel structures as well as the wishes, ideas and needs of the employees – and thus provides a better basis for decision-making.
It is also important to digitalise HR processes. This allows HR to spend more time on strategic tasks that cannot be replaced by systems – such as appraisal interviews, employer branding campaigns, recruiting, and strategies and measures for better employee well-being. Over the last five years, HR has evolved into an important strategic partner for the management and can contribute significantly to the company's success – especially in times of a shortage of skilled workers.
5) Actively promoting diversity and inclusion
Companies that want to remain attractive for the new generations promote diversity, equality and inclusion and adapt their HR processes accordingly. This is the only way they can keep up in the competition for the best talents. It is worthwhile to include everyone in the communication with their own as well as with potential employees. Modern HR leaders take action against discrimination and take measures for equality and individual promotion.