A Technological Review of the Year 2022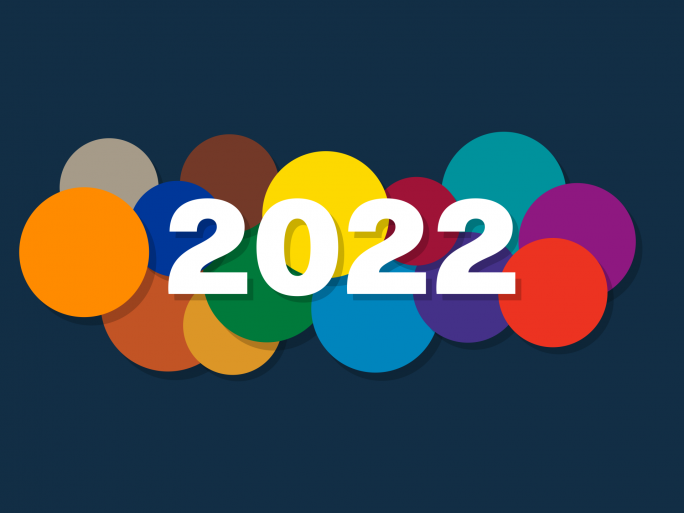 With 2022 drawing to a close, we take a look back at how the technologies that generated the greatest expectations before the start of the year have evolved and some of the events that have taken place this year.
Last year, at this time, we previewed what the main technological trends could be in 2022. Now, we take stock of the year and see how some of them have evolved and whether they have lived up to expectations. We also take a look back at other technologies that have made their mark this year and take a look at some of the events that have taken place in the sector.
AI continues to evolve
The technologies that fall under the umbrella of artificial intelligence (AI) – RPA, machine learning, natural language processing, computer vision, etc. – have continued to advance this year.
Last September we published IDC's predictions, which predicted that spending on artificial intelligence would reach around $450 billion by 2022, with a growth of around 17% year-on-year.
Among the categories in which AI is most used, the consultancy highlights software in application delivery and deployment, AI solutions, infrastructure software, and platforms, with demand for CRM and ERM solutions standing out, accounting for around 16% of the total in this category.
If we focus on Spain, IDC and Plain Concept point out that 91% of Spanish companies consider that AI can help them in their growth objectives, but only 22% are using this technology, as shown in the report 'Artificial Intelligence as a lever for value generation. Maturity of the market in Spain'.
The study predicts that the emergence of new needs will lead to an exponential growth of the Spanish AI market of 27% year-on-year in the period 2020-2025, which could reach a market figure of 1,400 million euros in 2025.
It is worth noting the Spanish government's commitment to boosting AI in our country. In recent months we have witnessed the launch of the National Strategy for Artificial Intelligence, the creation of the Chair of Artificial Intelligence and Democracy, the creation of the Artificial Intelligence Advisory Council, the creation of the Artificial Intelligence Oversight Agency, and the development of the free online course 'Elements of AI'.
Private initiative is also noteworthy, with the creation of IndesIA and the presentation of its 'IndesIA Guide for the use of data and artificial intelligence in Spanish industrial companies'.
In addition, it should be noted that the number of AI technology providers in our country has grown by 16% in the last year, with 185 companies in Spain now supplying AI solutions.
The cloud continues to grow
Last year we also predicted that organizations would continue to make progress on their way to the cloud. Specifically, forecasts pointed to the adoption of hybrid multi-cloud strategies.
A couple of months ago, IDC released its cloud evolution forecasts for this year. The consultancy anticipated year-on-year growth of 17% in cloud computing and storage infrastructure ($88.9 billion), 6% in non-cloud infrastructure ($66.4 billion), 15% in shared cloud infrastructure ($66.1 billion), and 21% in dedicated cloud infrastructure ($27.9 billion). And in the long term, IDC expects 12% growth through 2026.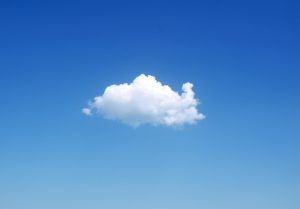 As for Spain, the consultancy firm estimates that the Spanish cloud market will have a turnover of 2,875 million euros in 2022, reaching 5,143 million euros in three years' time, which represents a compound annual growth rate of 21.9% between 2021 and 2025.
It also notes that nearly half of the Spanish organizations surveyed in its Future Enterprise Resiliency and Spending Survey are investing in multiple cloud strategies, allocating capabilities and resources across multiple clouds, and growing in all segments (IaaS, PaaS, and SaaS). IDC also notes that the hybrid cloud is the most in-demand option.
Normalization of the semiconductor market
After 2021, marked by the microchip supply crisis, this year has seen some return to normality. The impact of the pandemic, geographical dependence, and the logistical crisis we suffered last year were some of the factors that caused the industry to be unable to meet global demand.
However, the sector has reacted and this year has shown a strong performance. According to a report by the SEMI organization, shipments of silicon wafers will increase by 4.8% in 2022, which is an all-time high after last year's rebound. Looking ahead to 2023, it forecasts a slight decline (-0.6%), with a subsequent recovery in 2024 (+6.5%) and 2025 (+6%).
IC Insights also forecasts that the semiconductor market will end this year with record sales of $636 billion, up 3% from 2021, when the market grew by 25%.
It also expects sales to decline in 2023 (-5%), as a result of the economic downturn, weakening demand for smartphones and personal and business computers, high chip inventory levels, and weakness in the memory integrated circuit market. It also forecasts that recovery will come in 2024, a trend that will continue until 2026 when global sales could reach $843.6 billion.
Similarly, Gartner forecasts that the semiconductor market will grow by 4% in 2022, to $618 billion, falling by 3.6% next year.
On the other hand, it is worth noting some of the moves that have been made throughout the year to reduce geographic dependence and try to avoid future stock-outs.
For example, the industry ministers of the European Union member states have reached an agreement on the development of the Community Chip Law. The aim is for European chip production to account for 20% of world production by 2030, compared to the current 9%, with the intention of reducing dependence on Asia and the United States.
Moreover, it should not be forgotten that the PERTE microchip and semiconductor program has been launched in Spain. Aid under the plan is expected to start arriving in the first half of 2023.
Cybersecurity, threatened by the war
Russia's invasion of Ukraine has shown us that current and future wars are not only fought on the battlefield, but also in cyberspace.
The trickle of studies warning about the increase in cyber-attacks since the start of the war is constant. For example, Ivanti's 'Ransomware Report' reveals that ransomware has increased by 466% since 2019, pointing to conflicts such as the war between Russia and Ukraine or the cyberwar between Iran and Albania as the main reasons for this increase.
Likewise, Check Point experts say cyberattacks on the Ukrainian government and military sector increased by 112% between the months of February and August, following the Russian invasion. And Ukraine's corporate networks received more than 1,500 cyberattacks per week on average, far exceeding the global average of 1,124 cyberattacks per week.
In the same vein, Microsoft's 'Digital Defence Report', found that cyber threats targeting critical infrastructure have gone from accounting for 20% of nation-state attacks in 2021 to 40% in 2022.
Cryptocurrencies: crash, bankruptcies, and theft
This year has been very turbulent for the cryptocurrency market. If at the end of 2021 everything was good news and cryptocurrencies were moving at record highs, December saw the start of a slope that seems to have no end in sight.
For example, the bitcoin, which in November reached a price close to 69,000 dollars, has stabilized in the last month at around 16,000 dollars, losing more than three-quarters of its value.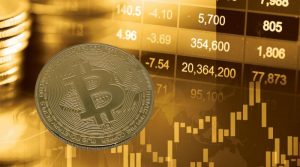 FTX's bankruptcy is also weighing heavily on the cryptocurrency market. Following Binance's announcement of a takeover, the platform backed out after discovering negligent handling of customer funds in pre-transaction due diligence.
In fact, between the announcement of the purchase and the rectification, FTX had acknowledged its inability to comply with the withdrawal of funds by customers, who in just 72 hours had taken 6 billion dollars.
This situation 'infected' other crypto-assets, which depreciated considerably in the days following the crisis, as reported by Forbes. BlockFi also filed for bankruptcy at the end of November.
On the other hand, this year has also been very active in terms of crypto-assets theft. According to Chainalysis, 2022 is likely to be a record year for cryptocurrency hacks, with more than $3 billion worth of digital coins stolen in October.
Not surprisingly, this year has seen some of the biggest thefts in history. For example, a hacker stole around $625 million in Ethereum and USDC from Ronin, the blockchain underlying the game 'Axie Infinity', as reported by NBC News.
But theft can also come through traditional methods, such as phishing. Thus, Proofpoint claims to block one million crypto-scams every day via email, stopping up to two million messages on peak days.
Metaverse and Web3 move forward, but slowly
This year also looked set to mark the take-off of the metaverse. According to Bloomberg Intelligence, the metaverse could generate $783.3 billion in business by 2024, up from $478.7 billion in 2020, with an average annual growth of 13.1% over this period. Online games and video game hardware manufacturers would account for more than half of this figure. The rest would be split between live entertainment and social media.
GlobalData also forecasts that the metaverse market will grow by almost 40% annually until 2030 when it will reach a value of $996 billion. It specifies that technology providers are focusing on the metaverse in the use of technologies such as blockchain, machine learning, augmented and virtual reality, AdTech, payment platforms, enterprise applications, gaming, or data governance.
Despite this, it seems that we will still have to wait a little longer to see further development of the metaverse, although we are already beginning to see some movement. The first steps are being taken in metaverses linked to video games, such as Roblox or Fortnite, but we are also seeing a lot of activity in the purchase and rental of land in Decentraland, for example.
Another concept that has been gaining momentum this year is Web3. Web3 is based on decentralization, the use of blockchain and NFT, and the creation of an ecosystem of decentralized applications thanks to WebAsseembly technology.
Alchemy, in its 'Web3 Developer Report', states that "Web3 developers are more active than ever". It explains that the use of Ethers.js and Web3.js, two critically important Web3 libraries, has multiplied.
For example, the study notes that in the third quarter of 2022, more than 1.5 million downloads per week have been reached. In 2018, only 146,000 installs per week were recorded. This metric reveals a large and growing interest in creating applications on Ethereum.
It also highlights that developers submitted more than 17,376 smart contracts to the Etherscan block explorer, 160% more than the previous year, demonstrating a growing interest in decentralized protocols.
Gaia-X sets up shop in Spain
The year has also seen important steps in the consolidation of Gaia-X, the project with which the European Union wants to regain control of data and reduce dependence on hyperscale cloud providers.
In Spain, the creation of the national hub, located in Talavera de la Reina (Toledo), has been an important milestone. Its implementation will serve to create and consolidate the data economy in our country, fostering debate, participation, and collaboration between administrations, companies, research centers, universities, associations, etc.
However, the deployment of Gaia-X still faces many challenges, both technological and in terms of standardization, cybersecurity, data quality, portability, and interoperability.
Boosting quantum technologies
Europe does not want to be left behind in the development of quantum technologies. This summer saw the birth of EuroQCI, Europe's quantum communication infrastructure. "It is envisaged as the embryo and future skeleton of a new generation of a global communications network in which quantum computers will be interconnected instead of traditional computers," explained Ángel Álvaro, Digital Equipment Design Authority of Thales Alenia Space España, in a report in which we explained the keys to EuroQCI.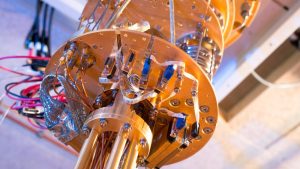 Although quantum technologies are still beginning to show their potential applications, we already have some use cases. Perhaps the most relevant is the quantum key securitization of certain data links.
Not surprisingly, security is one of the main concerns surrounding the development of quantum computing, as the increase in processing capacity that quantum computing development entails could compromise current encryption standards.
On the other hand, the use of quantum computing to solve complex modeling problems is also being explored in sectors such as banking and pharmaceuticals.
In Spain, the creation of the CUCO Project (Quantum Computing in Strategic Industries) at the beginning of the year is worth mentioning. In addition, in October we learned that the National Supercomputing Centre in Barcelona will host a quantum computer.
This announcement is part of Quantum Spain, the project launched in 2021 by the Spanish Government with the aim of promoting and financing a competitive and complete quantum computing infrastructure in our country.
Nor can we forget the 'Quantum Ecosystem', promoted by the Provincial Council of Vizcaya at the end of last year, which continues to make steady progress and already has use cases in fraud detection, process optimization, cybersecurity, etc.