Aerotaxis and Other Innovations to be Showcased at DES2023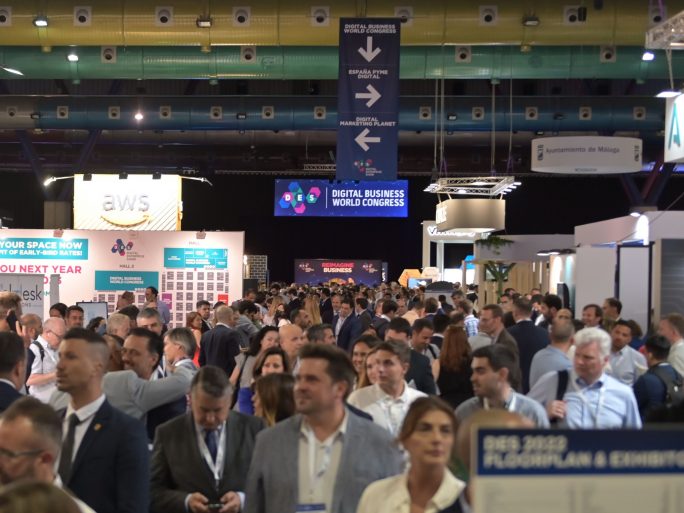 The DES Smart Cities & Urban Mobility Forum will showcase advances in transport and city management, including the possibilities of digital twins.
The seventh edition of the DES (Digital Enterprise Show) is in its final preparations. Malaga will host this major event on digital transformation from 13 to 15 June and its organisers are gradually unveiling its agenda.
One of the topics to be addressed by DES2023 is the promotion of CASE mobility, i.e. connected, autonomous, shared, and electric mobility.
Advances in technology and the commitment to alternative fuels are transforming cities as we have known them over the last few decades. In addition, the cities themselves are promoting smart management models.
All these advances will be the protagonists of the Smart Cities & Urban Mobility Forum at DES, including intermodality in passenger and freight transport with solutions based on micro-mobility or last mile and the deployment of air taxis.
Mobility options are taking on futuristic tints and Spain is seeking to position itself as a reference on the international map. In fact, the first experimental flights with taxis have already taken place here. A prototype of the hyperloop, an ultra-fast means of transport, has also been designed, and hydrogen-powered buses are starting to circulate.
Other phenomena that the new edition of DES intends to delve into are car sharing and the autonomous, self-driving car.
Organisations such as the Andalusian Hydrogen Cluster and the company Clantech, which are working on the green transition through the application of clean sources in transport, will be taking part in the congress.
Professionals such as Luca Alcibar-Arechuluaga, head of Business Development at Inkolan, a company that provides data on municipal infrastructures and has helped to build virtual replicas of areas of Zaragoza and Bilbao, will also be in Malaga.
The possibilities offered by digital twins to reach the next level of urban management and optimise the planning processes of smart cities will also be explored in this edition.
The combination of these twins with artificial intelligence facilitates the virtualisation of urban spaces to guide decision-making, simulate situations, predict risks or reactions, save energy, and design more comfortable public spaces, for example.
Also related to cities, the photo will not forget the geopolitical reality and will show some of the digitalisation strategies that Kiev is carrying out as a result of the Russian invasion. A Ukrainian delegation will analyse how technology helps to prevent threats such as attacks or the consequences of poor equipment.