AI at the Bedside – Is That What Germany Wants?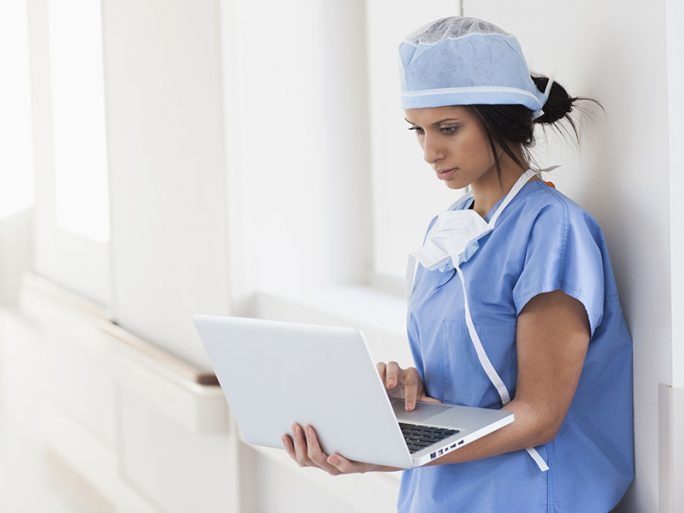 Most Germans have high hopes for the use of AI in healthcare. 81 percent see it as a huge opportunity for medicine.
70 percent think doctors should receive support from an AI whenever possible. This is not just about evaluating CT or X-ray images to identify early-stage tumors, for example. In the future, generative AI and language models could also answer medical questions and thus support doctors in their everyday work.
More than half of Germans (57 percent) say that the use of artificial intelligence in medicine should be particularly promoted in Germany. These are the findings of a recent representative survey of 1,138 people in Germany, conducted on behalf of the digital association Bitkom.
AI vs. Gods in white
Can the AI-supported robo-doc also replace his human colleagues under certain circumstances? A third (35 percent) of people believe that yes, artificial intelligence will make better diagnoses than a human in certain cases.
"Evaluating X-ray and CT images, identifying tumors or changes in the cardiovascular system at an early stage, individually adapting therapies against cancer: Artificial intelligence has enormous potential for medicine and is already helping to prolong and save lives," says Bitkom President Ralf Wintergerst. "But much more is possible. To fully exploit the potential of AI in medicine, we need a regulatory framework that better enables research and practical use of the systems."
In this context, 87 percent of Germans are in favor of strictly regulating the use of AI in medicine. And despite the opportunities perceived by many, uncertainty also prevails among some: 23 percent are frightened by the use of AI in medicine.
Acceptance of video consultations
Video consultations are now an integral part of everyday healthcare in Germany. 22 percent of people in Germany have already communicated with a doctor or therapist via video consultation. In 2022, the figure was 15 percent, and in the pre-Corona year 2019, only 5 percent.
It is only since 2017 that the costs for this have been covered by health insurance. During the Corona pandemic in particular, bureaucratic hurdles were removed for physicians who wanted to offer video consultations. The Federal Ministry of Health's current digital law also holds out the prospect of abolishing the cap on remuneration for video consultation hours that is still in place.