ASUS IoT Unveils Computer for Perimeter AI Inference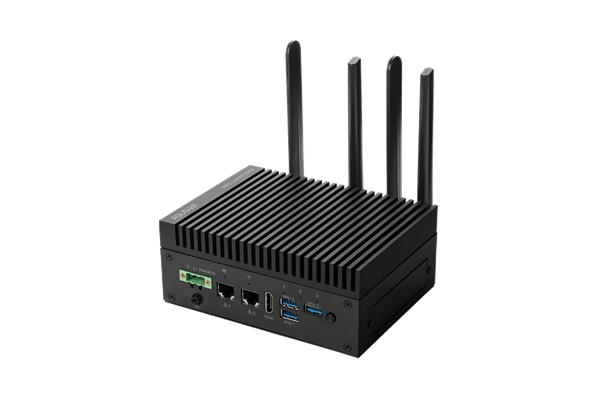 PE1000N is notable for its ultra-compact 1.07L design and use of the NVIDIA Jetson platform.
PE1000N is the latest creation from ASUS IoT, a computer for perimeter artificial intelligence inference that stands out for its ultra-compact design and use of the NVIDIA Jetson platform.
Its 1.07L volume is 3% of the size of a standard ATX system. Other features include no fan for quiet operation, stable operation from -20 to 60 °C, and an anti-vibration design, ideal for automation and intelligent manufacturing solutions such as automated guided carts and autonomous mobile robots.
PE1000N promises low-power computing of up to 21 teraoperations per second for deep learning and machine vision. It allows artificial intelligence models to be run by leveraging the SDK and a library of tools, with minimal code changes.
It includes different ports for industrial use, such as LAN, DIO, COM, USB 3.2 type A and even CAN bus. It also has a micro USB debug port, an M-key M.2 to accommodate SSDs, mPCIe slot for a 4G/LTE upgrade module and integrated WiFi and Bluetooth.
This computer is available in three versions, depending on whether you opt for NVIDIA Xavier NX, Jetson TX2 NX or Jetson Nano. It is ready for applications such as traffic analysis, people tracking and counting, mask detection and social distance monitoring.