ChatGPT: Little to See of "German Angst"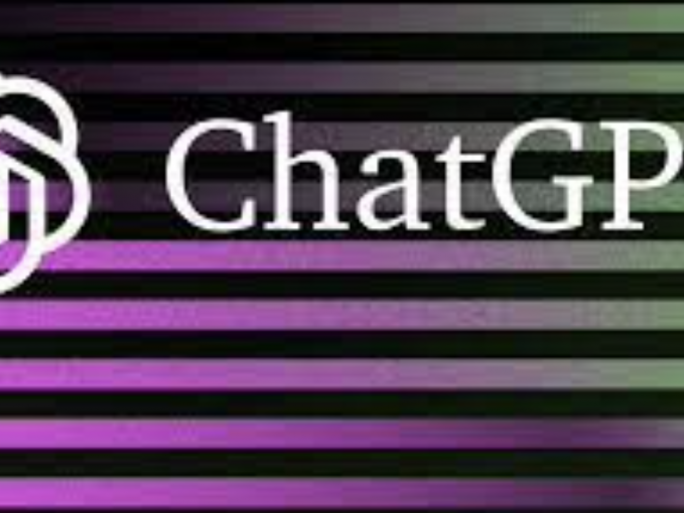 Adesso study shows: AI is coming – and there are few concerns.
ChatGPT finds problems in software code, makes suggestions for Excel formulas or writes entire blog posts. In record time, the language model has reached the 100 million user mark, setting new standards even in such a hype-loving industry as IT. For businesses, ChatGPT delivers a simple, intuitive user interface that allows business departments to try out new possibilities without the need for technical knowledge and costly integration. And what do executives think of the chatbot?
Most business leaders sense that generative AI is a fundamental change coming their way. 90 percent are already exploring the possibilities of models like ChatGPT. 71 percent of respondents give the solution a "good" or "very good" rating in terms of performance.
From zero to 10
A good half can imagine integrating the application directly into their own processes. The next few months will show whether this enthusiasm will be followed by real use cases. In terms of possible use scenarios, the support is obvious to most. Not-so-smart chatbots are already in use in customer communications on a large scale. 53 percent are planning projects here in the near future. Research tasks (46%), creating content for internal communications (42%), data analysis (40%) and content for websites or mailings (39%) follow in the other places.
Despite the enthusiasm for the possibilities offered by language models such as ChatGPT, almost two-thirds of respondents still see the final decision in AI-supported processes in the hands of humans. In addition, 55 percent want a European alternative with comparable capabilities to ensure GDPR compliance and data sovereignty.
Colleague AI is eagerly awaited
The technology is not only fueling high expectations for more efficient processes through automation – 59 percent of corporate decision-makers believe ChatGPT can be a tool to alleviate the skills shortage. Marketing department managers are particularly convinced of this: here, 92 percent agree with the statement.
In some cases, the chatbot presents false facts or invents sources. For such questionable results, the term "hallucinate" has now become common. While experts are still discussing the weaknesses of ChatGPT at length, trust prevails among users: A good half of them believe the results that the chatbot delivers. Just as many feel able to judge the correctness of the answers. It remains to be seen whether they are correct in this assessment or whether they are blinded by the self-assurance with which ChatGPT answers everything. Also, the majority (55%) do not have any security concerns regarding the interaction data.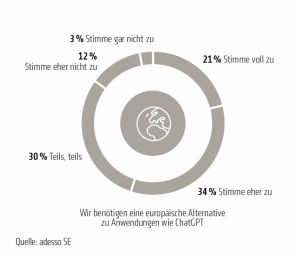 The Cologne-based market research agency heute & morgen conducted the survey in February 2023 on behalf of adesso. It surveyed 500 decision-makers in German companies with at least 250 employees.