Coldplay Relies on Technology to Reduce the Environmental Impact of Touring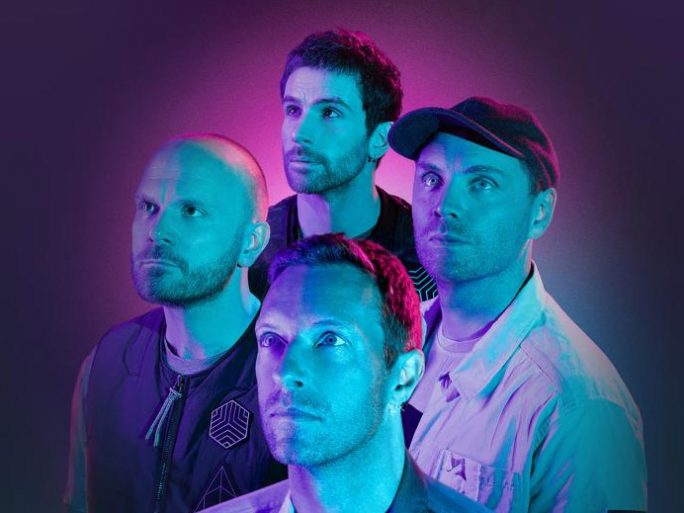 The story behind Coldplay's drive for more sustainable music concerts is encouraging. Together with SAP, a technology partner and a company with a strong commitment to the environment, they want to reduce the carbon footprint of their 'Music of the Spheres World Tour' by 50%.
It is no secret that more and more companies are developing environmental initiatives to improve their sustainability and that of their products, especially technology companies. However, this is not a common occurrence in the music industry.
Luckily, sometimes we come across stories that are worth listening to and sharing, such as that of Coldplay, the band that is in the middle of a world tour, 'Music of the Spheres World Tour'.
Taking advantage of their stops in Spain these days (no less than four sold-out concerts) and our coverage of the SAP Sapphire congress in Barcelona, we have had the opportunity to learn first-hand about Coldplay's path towards sustainability through various initiatives.
At first glance, it doesn't seem that there could be much of a relationship between a technology company and a music group. Two very different industries that in this case have crossed paths on the road to environmental sustainability: SAP is Coldplay's technology partner and is behind the app that the band has created to the delight of its fans worldwide. It is an app that not only aims to create a unique experience for them, but also to increase environmental awareness and visibility of their carbon footprint.
Coldplay decided some time ago that they had to do their bit to reduce their CO2 emissions by 50% on their new world tour: "Over the last few years, we've been working out how to put sustainability at the heart of our tour, and the app plays an important role in making that vision and commitment a reality. We're very proud to be working with our partner SAP, who have created a powerful and engaging app that helps our fans choose more sustainable ways to travel to our shows," said frontman Chris Martin.
This reporter caught up with Kerstin Verzano, head of Europe for SAP Academy for Engineering, who has led the development of the app. To date, it has been downloaded by more than 350,000 fans of the band in more than 150 countries.
Verzano explained that the development combines interactive and immersive experiences along with features to help fans make more environmentally friendly choices when it comes to travel: "Once users download the app, they will begin their journey and explore different sections that have unique ways of becoming part of the Coldplay universe along the way.
The app offers four main sections:
– Journeys: users can calculate the impact of their journeys to and from shows, selecting from seven different modes of transport. The app will provide rewards through discount codes to be used in Coldplay's online shop for those who commit to low-carbon transport choices.
– Tour: This section provides tour information and details for fans looking to attend an upcoming show. Fans will get information on tour dates and venues, updates on ticket availability and access to exclusive videos and images, with the ability to tag favourite shows and share concert information with friends.
– Planet: Fans have the opportunity to learn about Coldplay's sustainability efforts through interactive, environmentally-themed games and find information about the band's sustainability partners.
– Universe: To create a more engaging and unique in-app experience, SAP is leveraging augmented reality (AR) to bring fans closer to Coldplay's universe. Fans can place the dancing aliens from the "Higher Power" music video in their chosen environment to perform and can create videos and take photos that can be shared on social media.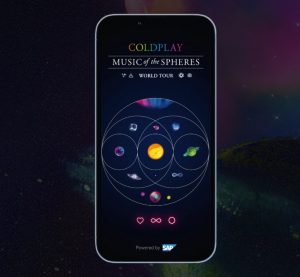 However, there is another more recent story related to inclusion and diversity that deserves to be told. In its latest update, accessibility options for blind people have been added, following a request from a Mexican fan.
The SAP Academy for Engineering development team, together with three SAP employees who are also blind, set to work to optimise the application's accessibility features. The team labelled elements such as on-screen buttons and described images so that screen readers could read the functions and provide useful suggestions to users. They also restructured the app's code to make navigation more suitable for blind users, as blind people have to use gestures such as swiping or double-tapping when using an app.
"The Coldplay fan has been in close contact with the development team and volunteered to test the usability of the app and provide feedback," Verzano explained.
At a technological level, three solutions and services have been used in the development of Coldplay's world tour app:
– SAP Business Technology Platform: The unified business-centric platform that helps companies decide with confidence, act with integrity, connect processes, data and experiences, and achieve continuous business innovation.
– SAP Analytics Cloud: An open cloud solution built for software-as-a-service (SaaS) that enables organisations to drive agile decisions by combining analytics and planning to analyse, predict, and plan in a single offering.
– SAP Cloud for Sustainable Enterprises: A comprehensive cloud offering that integrates data and processes to manage carbon footprint, reduce material waste and achieve social sustainability through a single licence, backed by the power and expertise of a global ecosystem.
Definitely a great initiative from both sides, Coldplay and SAP. And also a great example of how technology can help any organisation become more environmentally sustainable.