DES2022: Experts Call for More Public-Private Collaboration to Accelerate Economic Transformation Through Blockchain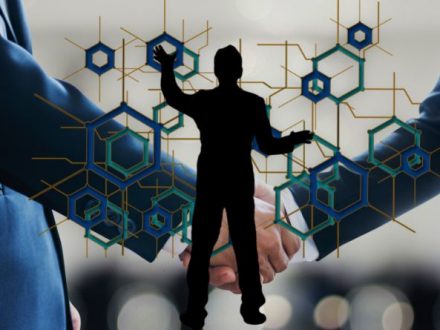 The celebration of Digital Enterprise Show 2022 in Malaga served as a forum where to face the most immediate challenges for companies.
Digital Enterprise Show 2022 (DES2022), a leading event in digital transformation, held in Malaga from June 14 to 16, served as a forum for the nearly 15,000 congress attendees to address various aspects related to the questions and challenges facing the future of organizations and companies.
One of the aspects that aroused most interest was related to Blockchain, the universally verifiable blockchain-based decentralized registration technology. This is a sector that in Spain alone will contribute more than 20,000 million euros to the national GDP in 2030, according to data from IDC Spain, pointing to a growth of 47% over the next two years.
This is a consequence of the increasingly widespread perception of the high value that Blockchain technology provides to companies and the new opportunities it is capable of opening up for traditional businesses. The questions to be resolved are multiple, since it remains to be elucidated how the incorporation of this technology will impact each industry, how traditional companies can take advantage of the capabilities provided by its integration, among other challenges.
Nor are public bodies unaffected due to the verifiable and immutable traceability of records, with maximum transparency during all processes. In addition, the Blockchain also favors decentralization in the performance of the industry and companies, reducing the possibility of fraud and reinforcing consumer confidence.
The opportunities in cryptocurrencies
Despite the fact that virtual currencies are currently going through a negative phase, with continuous losses in value, DES2022 has assessed the disruptive opportunities that cryptocurrencies represent, with the possibility that in the future they could change the current conception of the financial system.
Starting with the fact that they are assets that lack central regulatory bodies, an advantage that at the same time can become a negative element, as is currently the case, with their high volatility and significant losses in value. The need for stability in cryptocurrencies remains a necessity that is in demand but difficult to achieve.
Challenges of the Blockchain
However, this technology also poses its own challenges, some of them related to sustainability due to the high energy consumption required by the equipment operating to validate the necessary transactions and operations. In this regard, the presentation at DES2022 of Algorand, a blockchain generation technology with greater energy efficiency than others, which also offsets its carbon footprint through an agreement with the ClimateTrade organization, stands out.
Beyond traceability and cryptocurrencies, it still remains to explore the entrenchment of the parties (individuals, companies, organizations…) in smart contracts, smart contracts subject to this same Blockchain technology that allows maximum reliability and security in the conclusion of contractual agreements.