Dr. Oetker: Data Moves Customers to Center Stage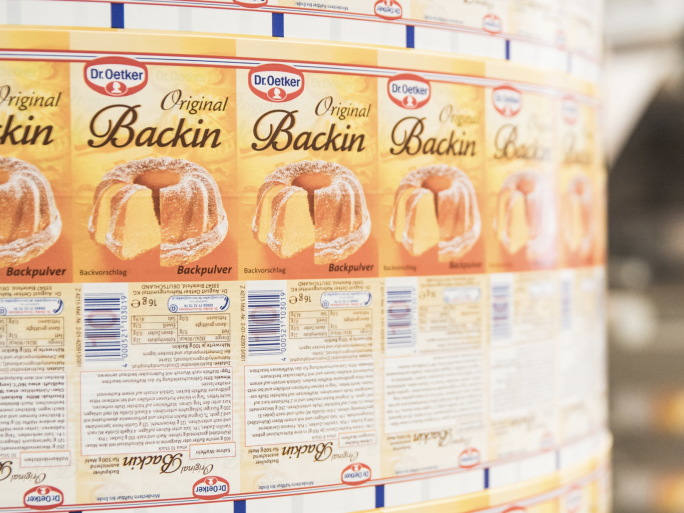 More than 100 years ago, Dr. Oetker focused on customer needs with small bags of baking powder. The company is continuing on this path digitally as well.
With the baking powder sachets with recipes on the back, which are still popular today, company founder August Oetker achieved a major innovation. He portioned baking powder precisely for baking a cake and thus focused on the needs of his customers.
Even then, Dr. Oetker sought direct contact with consumers. But customer expectations are changing fundamentally and dynamically. This includes the fact that more and more people are eating more consciously and want to be fully informed via digital channels, whether about ingredients or recipes and suggestions.
Central source for all customer data
Another hurdle on the road to digital customer engagement was the fragmented systems and databases across countries and brands, as well as the lack of a holistic view of customers. As the foundation for digital customer experiences and the search for tomorrow's innovative product ideas, Dr. Oetker sought a single-source-of-truth solution to create a central source for all data and make that data usable.
"We can only be successful as a company if we put our consumers' needs at the center of everything we do," said Maximilian Steudel, MarTech & Digital Engagement Lead at Dr. Oetker. " They want to communicate with us online via the channel of their choice and expect personalised offers. Above all, we need to be transparent and responsible in collecting and handling their personal data." As a technology partner for this requirement, Dr. Oetker relies on Salesforce and the Customer 360 platform.
Digital customer centricity
As a central data platform, Salesforce combines all customer data from all off- and online channels and forms the basis for the transformation to a data-driven organization. During implementation, the definition of the Martech stack served as a blueprint. Subsequently, there was a successive rollout according to the priority of the markets.
Today, Dr. Oetker works with Salesforce Customer 360 to consolidate its data. All departments have the same information, which can be activated across different platforms to personalize offers. The company can thus gain a comprehensive picture and even deeper understanding of its customers, especially by connecting to Salesforce Marketing Cloud with its various modules such as Email Automation, Advertising and Interaction Studio or Journey Builder.
Personalisation according to affinities
At Dr. Oetker, the Salesforce Marketing Cloud is used globally for campaigns, journeys and interactions, for example, to form different segments and then transfer them automatically via Advertising Studio to social media channels such as Google or TikTok. These customer and lookalike audiences significantly improve targeting.
Another use case is personalization by affinity. This enables Dr. Oetker to respond to its customers and make suitable, individual suggestions for them instead of generic emails. In addition, Automated Journeys reduce manual effort in countries and markets based on trigger events, such as birthdays, customer welcomes or regional sales promotions.
First-party data as a success factor
The 360-degree view of customers realized in this way creates the basis for first-party data and D2C (direct-to-customer) strategies. In order to deliver personalized offers that customers want and that retain their loyalty, you need data. Dr. Oetker collects this through its own customer touchpoints, such as its homepages and apps, among other things.
"For us, being a data-driven company means using existing data and collecting new data to make decisions even more efficiently in the future," Steudel explains. "We put our consumers at the center of our innovation work. That's why we also use insights to take their needs even better into account in product development."
Efficient and measurable digital marketing
The Marketing Cloud is now used by around 40 brands in over 40 countries worldwide. Through this standardisation, each of the marketing organizations quickly becomes productive and benefits from simple applications for processes such as segmentation, audience building or automated email journeys. Real-time dashboards enable greater transparency.
The benefits for Dr. Oetker are measurable: in campaigns, the company now achieves an increase in media efficiency of up to 40 percent. And a 74 percent higher conversion rate through first-party data compared to the previous third-party data. In addition, Dr. Oetker achieves a higher email open rate through the AI-powered technology Einstein Send Time Optimization, as consumers are contacted at the ideal time.
Through the cloud platform, Dr. Oetker is well on its way to becoming a data-driven company that makes optimal use of existing data and also incorporates new data in a targeted manner. As a result, the baking expert can accompany its customers along the entire customer journey, interact with them in a personalized and relevant manner, and place their wishes even more firmly at the center of the development of new products and digital offerings. The result is better and more efficient decisions.