Efficiency, Experience and Emotion: the Pillars of the Consumer Relationship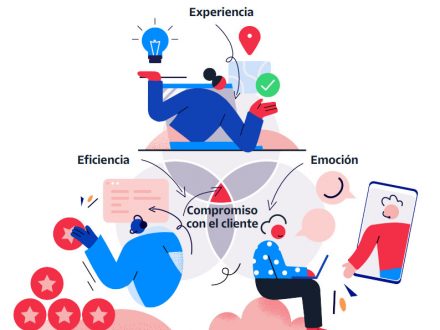 In a context of economic uncertainty and rising costs of living, companies must balance the human and the digital when it comes to improving the customer experience.
Global pandemic, economic uncertainty and runaway price inflation. This is what we have been living through these past two years, an explosive cocktail that is taking its toll on consumers who have never before been so connected to the internet when it comes to making a purchase or buying a service.
This turbulent situation has also become a challenge for companies when it comes to engaging with consumers, who are no longer so much looking for immediacy, but rather for a better experience and greater human connection.
Organisations must therefore find a better balance between these three components: Efficiency, Experience and Emotion, considered the "E3 formula".
This is highlighted in a report by Twilio, in collaboration with Professor Andrew Stephen, Saïd Business School (University of Oxford).
"The Relationship Economy: Customer Interaction in the Digital Age" synthesises data collected from a survey of more than 8,700 people across Europe. One of the main conclusions reached is that, in the above context, organisations are encountering greater demands from customers, who expect to receive these three personalised components:
Efficiency. The company must be able to solve the customer's question or problem as quickly as possible.
Expertise. Knowledge and insight are needed to know the answer to customers' questions on all aspects of their business, from product data to stock levels, shipping information, etc.
Emotion. Talk to customers in a sympathetic manner, like a person. Be flexible and empathise with the customer's needs and problems.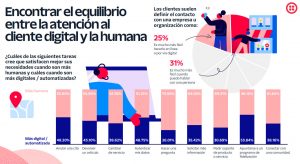 Professor Andrew Stephen, explains in the report, "Customers expect agile responses, fast results and immediate solutions to their problems. Businesses need to meet these requirements, but it is increasingly rare in this day and age for 'being fast' to simply be a source of competitive advantage".
He also admits that the more the digital side of business grows, the more vital it is to adopt a people-centric approach to successfully engage and retain customers, including in digital channels.
In Spain, it is interesting to note that customers want an authentically human touch throughout the entire cycle. Some 49% of Spanish respondents want to speak to someone directly on the phone, compared to 36% in France, 32% in the UK and 27% in Germany.
Similarly, in response to the question "What makes me more likely to call on a company again?", 36% of Spaniards cited the human touch as the main option, followed by 29% in the other three countries.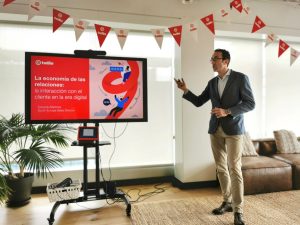 Eduardo Martinez, South Europe Sales Director at Twilio
During the presentation of the study to the media, Eduardo Martinez, South Europe Sales Director at Twilio, stated that "efficiency and customer knowledge are key to establishing trusting relationships between consumers and companies. For the customer, it is important that the company takes care of their needs and solves their possible problems effectively and quickly. But it is the emotion, the human touch, that really makes the difference. Technology allows us to put all the information, tools and knowledge at the service of these objectives".
Twilio's platform specialises in integrating customer interactions, known as 'customer engagement', precisely to enable greater personalisation of consumer relationships, giving visibility into everything that happens during the lifecycle of those interactions. Its birth as a cloud-native platform facilitates enormous scalability according to the growth of organisations and thus being able to respond to the specific needs of each moment.