EY Study Sees Auto Industry At Turning Point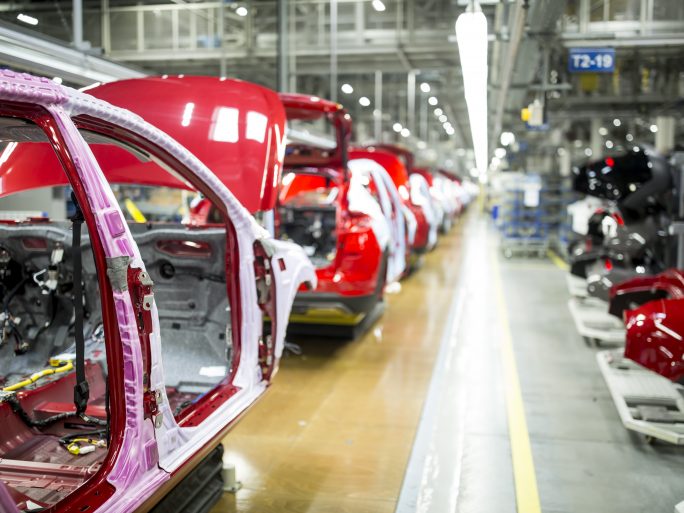 The time for experimenting with technology is over. Concentrating on the commercialization of the software-defined vehicle is now the top priority.
This is because the next phase of the transformation will determine whether OEMs and traditional suppliers can make the leap to "automotive software company" and maintain their central role, or whether they will have to leave the field to the large technology groups and the new, digitally native car manufacturers from China or the USA, according to a new study by consulting firm EY.
Therefore, the identification of future market dynamics and potentials as well as the optimization of required key competencies is crucial. The increased customer demand for integrated software solutions has the potential to virtually explode the existing structures of the automotive sector, the study continues.
Transformation is not a given
"The automotive industry is at a crossroad. After the hype phase, it is now about making an ecosystem actually work," says Constantin M. Gall, Automotive Industry Practice Leader and Managing Partner Europe West at EY. "Automotive software transformation is not a sprint, it's a marathon: traditional automakers and suppliers need to have a strong focus and be clear about where they want to play, who they will partner with in the process if necessary, what skills and talent they need, and how their organizational structure can best support this transformation."
Shifting the business model to software-defined vehicles comes with challenges for OEMs, he said: The industry lacks standardization, he said, and the zigzagging between open-source and proprietary software hinders automotive software innovation and scalability. In addition, the field of SDV is highly competitive. In particular, competitors are focusing heavily on the areas of radar systems and cameras, high-performance systems with special AD (autonomous driving) chips, AI, and operating systems for comprehensive user interface control. OEMs therefore need to focus on the right battles, EY said.
Transition phase expected to be longer
In the transition phase, the development of corresponding value pools will proceed more slowly than assumed – and will also be smaller in some segments: according to EY's Value Pool Forcaster, in some cases by more than 70 percent in 2030 compared to earlier assumptions. As a result, it is particularly important to identify downsized "value pool" sizes and adjust SDV transformations accordingly, it said.
EY estimates that the average investment required per OEM for SDV programs will be between three and five billion US dollars. New collaborations should make existing capabilities scalable and profitable. Companies should review their partnerships and focus them more on commercial success. Likewise, transformation programs should be set up to answer important questions in advance: What is the status of the software in the overall context? How ambitious should the program be? What control should be exercised over the tech stacks?