Five AI Deployment Scenarios in Everyday Practice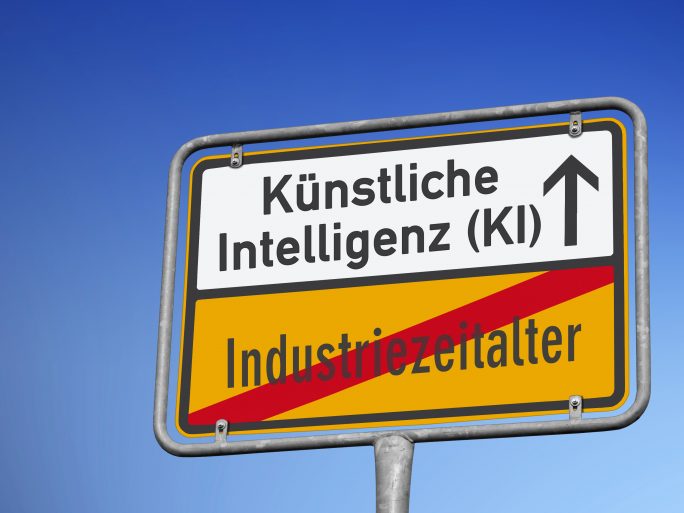 Potential of AI-supported systems for research, analysis, routine tasks and recommendations for action.
Today, companies hold an enormous flood of data that can be the basis for qualitatively sound decisions. AI assistants support the analysis of the data with recommendations and machine learning-based analyses in the background. Oracle presents five scenarios in which AI already provides valuable support today. Oracle itself takes advantage of this and integrates intelligent functions and process automations at the application level.
1. AI in Finance
Dynamic discounting includes two intelligent functions that allow users to create a discount program tailored to each individual supplier. It uses supplier categorization and intelligent discounting. Using a consolidated view of supplier information, dynamic discounting strategies can be effectively supported.
By making intelligent recommendations based on supplier, firmographic, and spend data, and by combining supplier, invoice, and payables data with external business data, users can streamline the process from sourcing to payment and gain in-depth data insight into the supplier ecosystem. Automatically pre-negotiated discount rates enable one-time or dynamic discount campaigns with registered suppliers as part of intelligent payment discounts. This can identify missed savings opportunities, optimize working capital, and realize data-driven discounts.
2. AI in the supply chain
New AI-powered lead time estimates in Oracle Supply Chain Planning help customers improve the accuracy of lead time forecasts using machine learning and identify variances based on actual performance. Complementing the capability is improved delivery forecasting using machine learning. With real-time updates, shipment tracking, and more accurate predictions of estimated time of arrival, customers can quickly take action to reroute deliveries and improve operational efficiency. On top of that, there are new features in Oracle Logistics Digital Assistant. They enable users to query the status of their shipments with simple voice commands.
3. AI in the HR segment
By unifying HR data from Oracle Cloud HCM, Oracle Grow provides personalized advice for next steps in HR development. In addition, Oracle Digital Assistant capabilities support recruiting by enabling hiring managers to engage with candidates in a conversational way, from any device.
Candidates can use the solution to register for recruiting events, receive recommendations based on preferences and qualifications, create applications, answer prescreening questions, and schedule interviews. Thanks to AI use to automate the hiring process, recruiters and applicants reduce the burden of administrative tasks and communicate more efficiently. In addition, the Digital Assistant is an HR chatbot that provides employees with a conversational interface to get instant answers to questions and handle transactions directly via voice or text.
4. AI in marketing
As an AI-based technology, a Customer Data Platform provides the basis for intelligent analytics and performance reporting, among other things. This makes it possible to measure customer engagement and model the optimal customer experience using AI and machine learning. Users can also assess customer engagement using audience, campaign, and segment analytics.
Analysis of available data also allows conclusions to be drawn about which are a company's most valuable customers. Marketing Automation is supported by the fact that campaign results can be compared via an interactive user interface and individual parameters can be optimized if necessary. Additionally, Oracle Eloqua Advanced Intelligence provides the option to better target and manage email campaigns and deliver the best customer experiences.
5. AI in Sales
In sales, AI use pays off in data-driven lead prioritization. With the help of Oracle Sales, users can prioritize sales leads and improve forecast accuracy. For the purpose of lead conversion, the solution uses customer attributes, sales activity, pipeline stages, and historical sales results data to generate objective lead probability scores. In addition, an AI analyzes historical data to assess whether current leads are suitable and being processed at the right cadence. Sales reps can thus see where the greatest potential for new business lies, allowing them to invest more time in lead nurturing.
AI solutions also support opportunity analysis and guided selling: They provide the sales team with the intelligence needed to adjust performance and forecasts in a timely manner, predicting the likelihood of successfully closing opportunities. AI-powered recommendations for the next best actions help sales reps increase the probability of success and improve the chances of closing a deal. The same goes for AI-powered insights into sales activity levels so that stalled opportunities and deals can be rescued through informed analysis and course correction.