FlashBlade//E: New Flash Storage Solution for Unstructured Data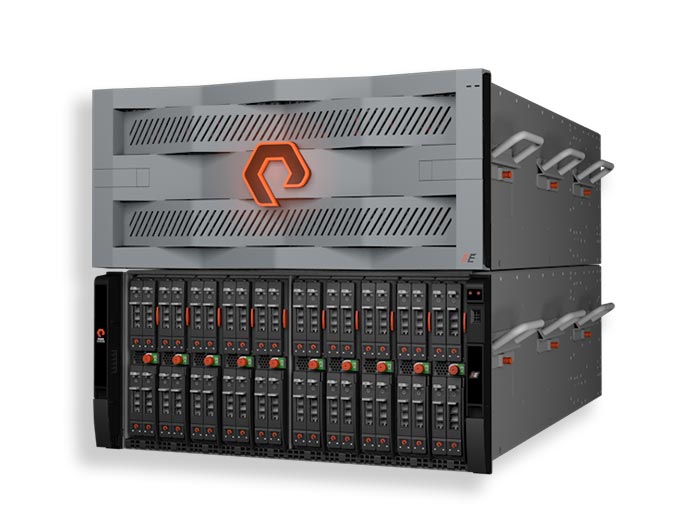 FlashBlade//E is a new flash repository for unstructured data costing less than 20 cents per GB.
Pure Storage has announced the launch of FlashBlade//E, a horizontally scalable unstructured data repository aimed at addressing exponential data growth. Thanks to this flash solution, the company says that customers will no longer have to settle for disk for massive data sets.
The exponential growth of unstructured data
By 2030, the capacity of unstructured data in global organizations is expected to increase tenfold. However, this unsustainable growth of high-capacity workloads using disk-based storage solutions poses a problem for enterprises to manage.
These systems are often a burden on IT teams and budgets, as they are difficult to manage, consume a lot of power, take up a lot of space, and their components fail too often, putting valuable data at risk and reducing the ability to extract business value from it.
While modern file and object storage solutions can solve many of these problems, they have not been viable for large unstructured data repositories where price is a major factor.
FlashBlade//E
Pure Storage has conceived the FlashBlade//E solution with the goal of improving the way unstructured data growth is managed by enabling customers to remove the last traces of disk from data centers. In addition, this repository is managed in an efficient, reliable, and sustainable way.
Sustainable because, as Pure Storage assures, this new flash solution consumes up to 5 times less energy than the disk-based systems it replaces, so that organizations that purchase this service will be able to easily meet their sustainability objectives.
The new repository is designed to offer flexibility and on-demand growth, but also boasts 10 to 20 times the reliability of the disk-based systems it replaces, allowing it to evolve without disruption or large-scale upgrades.
Should an enterprise wish to get their hands on this new flash solution, customers will also have the option to deploy FlashBlade//E through a new service tier in the Evergreen//One Storage as-a-Service (STaaS) subscription, which will provide pay-as-you-go economics and a scalable cloud experience with on-premises deployment control.
Availability
FlashBlade//E also has an economic advantage for enterprises, offering a price of $0.20 per GB and with three years of maintenance included. The new Pure Storage repository will be available from the end of April this year.