Focus of Cyberattacks On The Healthcare Sector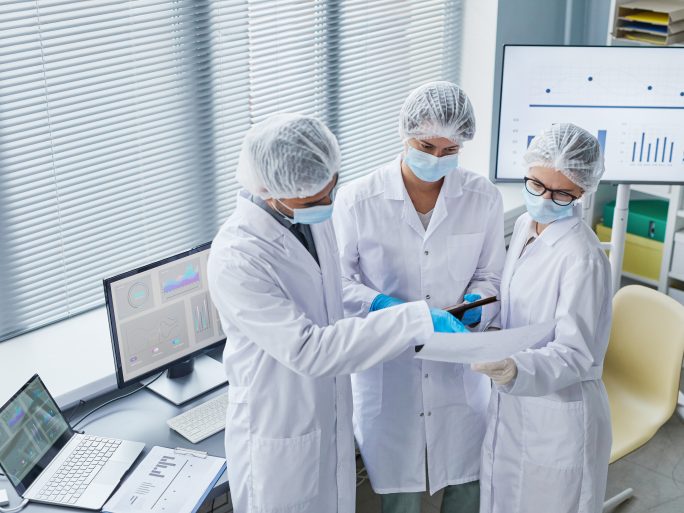 Attractive target for ransomware groups as attacks can be life-threatening and ransom demands are more likely to be paid.
The Kroll Threat Landscape Report for Q2 2022 shows a 90 per cent increase in attacks on healthcare organisations compared to the previous quarter. This means that the healthcare sector has overtaken the professional services sector as the number one target.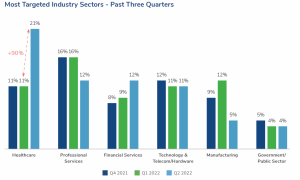 In particular, the continued rise in the number of ransomware attacks contributed to this trend and was once again the biggest threat, closely followed by email compromises. "Ransomware is always disruptive. Its ability to bring a company's operations to a halt is even more serious in an environment where business continuity means saving lives," says Laurie Iacono, Cyber Risk Expert at Kroll.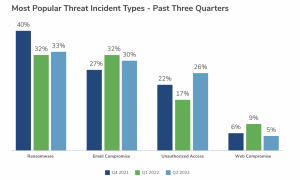 In addition, the report shows that the number of attacks on external remote services such as VPNs and RDP environments has increased by 700 per cent, with phishing remaining the most common vector for initial access. This points to a growing vulnerability of the remote environments many of us rely on today, such as in the home office. "All organisations – and especially those in the healthcare sector – would be well advised to review the resilience of their remote external services and their preparation for ransomware in light of the recent report," Iacono recommends.
Kroll also notes that the second quarter saw a shift in activity between ransomware groups. While Conti is only associated with 18 per cent of attacks, compared to 20 per cent in the previous quarter and 35 per cent in Q4 2021, Black Basta's share of attacks increased from 0 to 13 per cent this quarter alone.