Followfood Implements Cloud-Only Strategy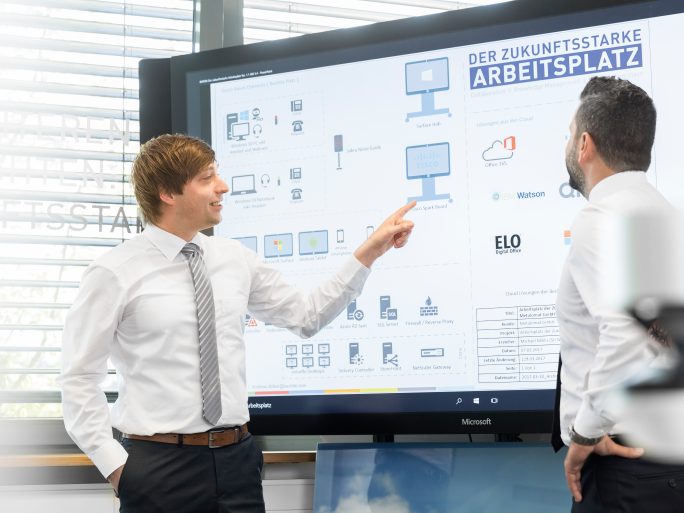 Azure virtual desktop infrastructure supports the organic food producer's dynamic development.
No unified IT infrastructure, no defined storage structure and hardly any regulated requirements for remote work. The company's IT had developed in an "orderly proliferation" since its founding. This was the starting position at followfood before a strong expansion. The new IT manager Johann Malis then turned the IT infrastructure on its head. His motto: "If new, then future-proof and sustainable."
With its IT partner Bechtle, followfood first went to an Azure enablement workshop. The specified goals were: a consistent cloud-only approach, i.e. no on-site servers, multiple data storage locations and complex backup or firewall solutions. The result of the assessment was a cloud journey concept based on Microsoft technologies that combines the full flexibility of modern workstations with the maximum practical benefit of centralized management. The new cloud environment was then designed and implemented by Bechtle with central management of the environment and booked managed services.
Flexible desktop infrastructure
First, followfood equipped all employees with mobile, highly flexible Surface devices that can be used both in the home office and on-site at the company. Thanks to the Azure virtual desktop infrastructure, all that is needed is an end device and an Internet connection to work productively from anywhere.
The flexible cloud IT supports the rapid expansion of business activities. While the first deployment step involved just under 70 users, the 100 mark will now be exceeded in the near future. And the tight schedule can be maintained without waiting or new implementation times. Falk Pfitzer, Azure Solution Specialist at Bechtle, "followfood is one of the first to implement such a consistent cloud-only approach – without a hybrid security network – which is why we put the environment through its paces before fully migrating the systems to Azure."
Usage-based billing
After going live, the new desktop environment transitioned to managed service operations. In terms of costs, for followfood this means that license fees per workstation plus ongoing Azure costs are usage-based and do not result in high fixed costs. "After all, it's not just about a flexible environment getting to its users*, but also about ensuring that it is continuously updated and securely provided. For us, the IT migration results in a maximally simplified infrastructure with the greatest possible freedom for each of our users. We don't have to worry about anything," says Matis.