Forecast: IT Spending to Rise by 3 % Worldwide in 2022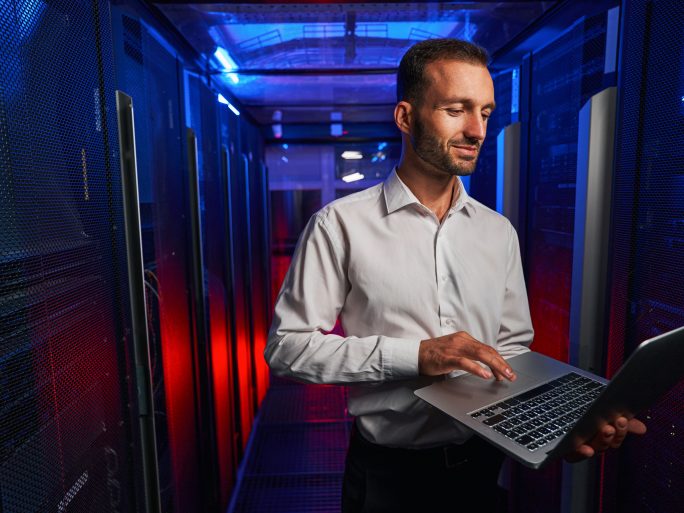 Gartner: Inflation or currency fluctuations are not expected to affect CIOs' investment plans.
According to a current forecast by Gartner, global IT spending will increase to a total of 4.5 trillion US dollars in 2022. This corresponds to a growth of 3 per cent compared to the previous year. IT spending is expected to grow at a slower pace compared to 2021, as consumers will spend less on PCs, tablets and printers. In fact, spending on devices is expected to fall by 5 per cent.
"Inflation is affecting everyone. Central banks around the world are focused on fighting inflation. It is expected that headline inflation rates will fall by 2023. However, the current volatility of inflation and exchange rates is not expected to deter CIOs from their 2022 investment plans," says John-David Lovelock, research vice president at Gartner. "Companies that don't invest in the short term will fall behind in the medium term and risk not surviving in the long term.
Price increases and supply uncertainty, exacerbated by the Russian invasion of Ukraine, have accelerated the shift in CIO and enterprise buying preference from "own" to service. This is expected to drive cloud spending to 22.1 per cent in 2022. Demand for cloud services is not only transforming the IT services industry, but is also driving server spending as hyperscalers expand their data centres. Cloud consulting and implementation as well as cloud managed services are expected to grow 17.2 per cent to $255 billion in 2022.
IT skills shortage drives up prices
The critical IT skills shortage could ease by the end of 2023 if companies slow their digital transformation and invest more time in training and developing existing employees, according to Gartner.
The IT labour market remains challenging. Companies are finding it difficult to recruit new employees and retain workers. The Gartner Global Labour Market Survey found that compensation is the most important factor in attracting and retaining IT professionals. As a result, IT service providers are raising the price of their services to pay competitive salaries.
"In addition, CIOs are increasingly using IT services to compensate for the lack of qualified IT staff. Tasks requiring lower skills are typically outsourced to managed service firms to free up staff, while critical strategy work requiring high-end skills that are out of reach for many companies is increasingly done by external consultants," says Lovelock.