Globant to Boost Business with its New Microsoft Studio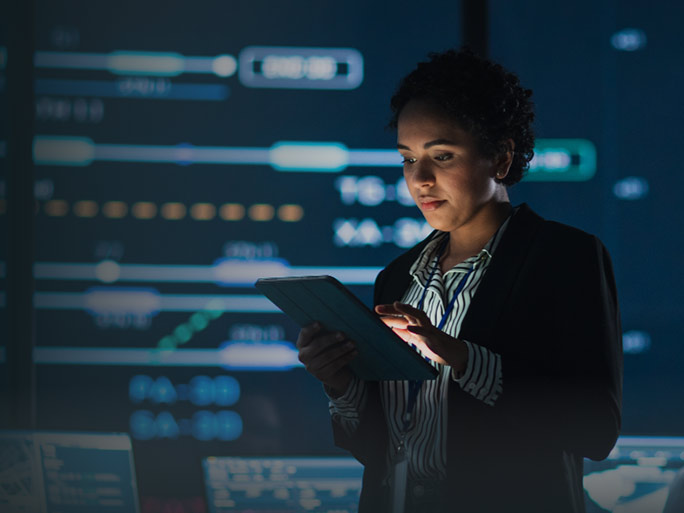 Globant's Microsoft Studio will offer customers technology innovation, cloud strategies and data AI to power their businesses.
Globant has announced the launch of its Microsoft Studio. It is an initiative aimed at increasing the value of its clients' investments through its knowledge and experience in the Microsoft ecosystem.
Globant's new studio seeks to consolidate expertise with Microsoft's skills and solutions to provide a unique offering that combines technology and innovation competence.
The launch objective
Globant is undertaking this initiative to increase the value of its clients' investments. The company is dedicated to reinventing business through innovative technology solutions and seeks to continue to drive innovation and deliver cutting-edge services, such as artificial intelligence (AI) and cloud computing.
By collaborating closely with Microsoft, Globant seeks to combine its expertise with Microsoft's solutions and skills to provide its clients with a unique and powerful offering that leverages the technology and innovation expertise of both companies.
Diego Fabani, Sr. Managing Director of Globant, said at the launch: "At Globant, we are committed to positioning ourselves at the forefront of innovation. We conceive and develop customised solutions that meet our clients' specific needs and help them adopt new technologies. This enables them to stay ahead of the competition and remain relevant in the ever-changing digital landscape. Globant's investment in strengthening its partnership with Microsoft encompasses everything our customers could need to achieve their business goals and stay ahead of the competition – from cloud migration to data analytics, from business services to application modernisation.
What does Globant's Microsoft Studio include?
The services to be provided by Microsoft Studio include:
Cloud Strategy: Facilitates the development and execution of a cloud adoption and transformation strategy, achieving cost optimisation focused on business objectives.
Data and AI in Azure: Provides an advantage in data-driven business insights and decisions, enabling the development of more robust business strategies with both immediate and long-term impact.
Migration and Modernisation: Leverages the latest methodologies and tools to migrate existing IT infrastructure, applications, and databases to a more advanced technology environment.
Enterprise Services: Leverages a variety of intelligent business applications, such as Dynamics 365 and Power Platform, to streamline all facets of business operations, thereby achieving greater efficiency and delivering exceptional customer experiences.
Managed Services: Outsource operations and responsibilities to Azure-certified experts who can efficiently monitor, manage, and maintain IT infrastructure and systems.
Diego Tártara, Chief Technology Officer at Globant, added: "We firmly believe that the key to a company's success lies in its ability to continuously reinvent itself. In today's dynamic landscape, it is essential for the core operations of a business to embrace agility and digital empowerment, enabling rapid transformation to ever-changing market conditions. I am immensely proud of this journey, of becoming a Microsoft partner through this outstanding achievement of launching Microsoft Studio. Our team's excellent skills and extensive experience with the Microsoft ecosystem puts us in a unique position to guide our customers to optimal solutions, implement them seamlessly, and provide them with unwavering support."