Gtmhub: "OKR Allows to Build a Collaborative System where Corporate Goals are Visible at All Levels".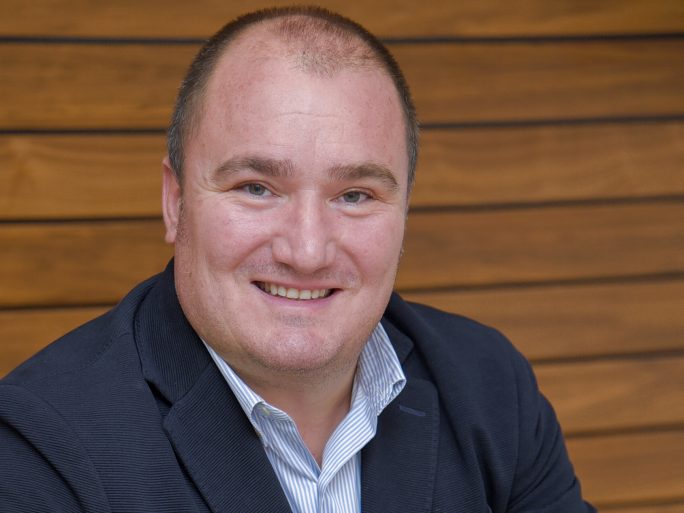 We interviewed Iván Menéndez, Area Vicepresident South EMEA and responsible for Gtmhub in Spain, Portugal and Italy, to find out in detail what OKR methodologies consist of and why he has decided to make the leap to this company after a successful period at Nutanix.
The company Gtmhub recently landed in Southern Europe to bring companies its platform based on OKR methodologies (Objectives and Key Results) for the management of business objectives, which is generating enormous interest worldwide.
Not surprisingly, it has raised more than $120 million in its latest C round of funding, a clear indicator of its potential to revolutionise the business organisation.
With more than 160 integrations and connectors with third-party applications, including any SQL database or spreadsheet, the Gtmhub platform is in an unbeatable position in the market, something that Iván Menéndez, Area Vicepresident South EMEA and responsible for Gtmhub in Spain, Portugal and Italy, and an old acquaintance of Silicon readers after working for companies like Oracle or Nutanix, talks about in the following interview.
-To begin with, I have to say that you have started a new challenge apparently different from your previous responsibilities in companies such as Oracle and Nutanix. What is the reason for this change, was there too much pressure?
At the time when the Nutanix subsidiary in Spain was one of the two fastest-growing countries in Europe, there was no pressure. That was not the reason for my decision. In the last two years, business in Iberia grew four times faster than in the region as a whole.
The change was a matter of personal preference. I have always liked to build, to make companies grow and I didn't mind starting from scratch at all because I always look for potential.
-But it's a big change if we look at the market segment you are now targeting at Gtmhub…
It's a change of business, a change in my day-to-day life… and the potential is enormous.
On a personal level, I asked myself certain questions such as: what am I doing, what do I see around me, how do I see the infrastructure market in which I am working… and I realised that I wanted to do something else, something that had more to do with why things happen, how to improve teams, organisations, etc. In other words, I wanted to do something more related to business (organisation and people) and not so much to pure IT.
While I was asking myself these questions, they called me from Gtmhub and explained to me what they wanted to do. And it is clear to them that it is something that will end up becoming a business system of some weight.
In Spain, this system is still very green, so the potential is even greater than in other regions. There is talk that the interest of companies in OKR will grow by 1000% over the next 6 months.
In summary, this topic has a lot of potential, there is an important gap in the market and it is a different project in which I believe my personal contribution can be greater than in previous ones. In addition, there is a lot of construction, as I will explain later. If you add all that up, the decision to take on the new challenge is clear. And I'm very happy.
-Tell me who Gtmhub is and what it wants to change.
What Gtmhub seeks to do is to enable companies and organisations to align strategy with the execution of all the teams underneath them.
This can be achieved with the OKR methodology, which is in the DNA of our organisation. OKR seeks to set objectives at the corporate level and, in an iterative process, move down the organisation, working on other objectives that support those at the top and contributing to achieving them.
In other words, the OKR methodology allows us to build a collaborative system in which the corporate objectives are visible at all levels and the contribution that each area of the organisation makes is also visible to the rest.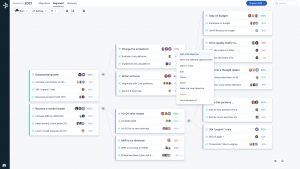 It is a decision-making system in which priorities are very well defined and visible in order to achieve the objectives set. But the most interesting thing is that the whole organisation can follow the same priorities.
Therefore, OKR allows you to set objectives, specify how you are going to achieve them and follow up in which the cycles to achieve them become shorter and shorter.
In today's fast-moving world, changing objectives from time to time to adapt to changing circumstances is vitally important.
This is another of the particularities of the OKR methodology, which allows you to adapt to today's world. And in today's world, the speed at which things happen is brutal. The mechanisms of annual or even five-year planning and monitoring no longer work. Those who had targets before the pandemic or before the Ukraine-Russia conflict, among others, have certainly had to change their strategy in order to stay alive in the market.
With OKR, changes in objectives are easily made, but also dynamically aligned with those that are maintained and visible throughout the organisation. Gtmhub's platform facilitates all this management.
-The key is the visibility of all objectives by everyone in the organisation, to what extent is this the case?
OKR is like a corporate compass where a direction is set from above, but it is a direction that can change at any time. If those at the bottom don't know that the direction has changed, they will continue in a direction that is no longer correct. They will no longer just add, they may subtract, which directly impacts the bottom line.
McKinsey says in one of its studies: 70% to 95% of middle management in companies do not know what the corporate objectives are.
From there, what can we expect? Because it is not only a question of defining the objectives set from the top, but also of being able to change them and for this new strategy to spread to the rest of the company quickly.
-In practice, how does the Gtmhub platform manage to make the objectives and possible changes visible in such a dynamic way?
[Menéndez takes out his smartphone and opens the app to show me his own Gtmhub user.]
When I wake up in the morning, I access the app to see the corporation's objectives grounded in my work. Here are all the numbers that are being achieved, for example. And it's something that is updated in real-time. If there are any changes from above in the targets, it automatically shows up in my diagrams.
In any company using Gtmhub, when teams meet to organise work, they can access that data directly and make decisions more quickly based on concise information and any changes that have been made by management, so the time spent in meetings is also greatly reduced. And this, by the way, is not a minor detail.
-I understand that the adoption of this methodology may clash with the culture of certain companies and certain managers, who tend to be very reluctant to show certain information and objectives to the entire workforce. How do you see this problem when it comes to showing the virtues of the OKR methodology?
It is indeed a radical change that organisations have to face. OKR projects are leadership projects and must be defined from the top. Therefore, companies need someone who really wants to change certain cultural components.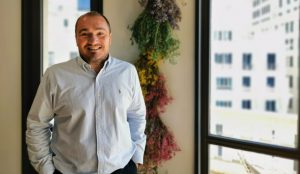 We are used, especially in southern Europe, to the fact that objectives are always passed down the hierarchy, so that the information passed on by the top manager goes to the next in the hierarchy, and from there to the next. This is a chain of serial transmission of all information and priorities. And this is where inefficiencies occur because things happen across the board but are not transmitted in this way using the traditional hierarchical structure.
Vertical is easy, but there is a risk that not everyone keeps pace because they don't know what processes are going on in other departments or teams. Again, with OKR, these problems are avoided.
-With the emergence of the hybrid working model, the OKR methodology makes more sense than ever, does it?
Absolutely. Hybrid working is resulting in a fundamental shift in organisations away from presenteeism and towards goal-driven organisations. But the problem they have today is that they don't have the right tools to measure those objectives and so, without wishing to be critical of anyone, they are not achieving them. What I call remote presenteeism is happening to some extent. They usually have annual measurement tools to know whether employees have achieved the targets, but nowadays it doesn't make sense to wait a year for this information.
The point is that many companies are not aware that they can achieve a much more agile and efficient evaluation by objectives through the OKR methodology, as is already done by large multinationals such as Google, LinkedIn, Netflix, Red Hat, Adobe, etc.
-Focusing on the Gtmhub platform, how does it work?
The platform is pure SaaS with pay-per-use based on user/month. It is mounted on the public cloud but we also give the possibility for the customer to mount it wherever they prefer because we understand that the data that is managed here is critical for organisations.
Of course, we have applications for Android and iOS in addition to the browser version, but it is also possible to connect with other collaborative applications such as Slack or Teams, as well as financial or any other type of application because that is where customers have the data that ultimately serve to set objectives.
With all this, our platform allows us to build very simple views and dashboards where each person has access to their objectives, their progress and those of the rest of the organisation. This context provided by the platform is what makes the difference because it contemplates each individual task but not independently, but associated with the rest of the tasks (their own and those of other teams), in such a way that the traditional silos are broken down and the visibility of everything that happens in the organisation is increased.
-Which organisations is your platform mainly aimed at?
In Southern Europe, we have two areas of great interest. Firstly, startups, are organisations that are already working with this type of methodology. There is no need to explain to them what OKR is because this world has already taken it for granted. I am not so much referring to small organisations, but to those startups with a considerable size or that have increased their staff very quickly. Secondly, large organisations. The larger an organisation is, the more problems and inefficiencies are usually found when it comes to managing and aligning the organisation's objectives with those of the rest of the departments and people. Obviously, this is where our platform makes the most sense.