How Do We Explain the Wave of Layoffs in the Technology Sector?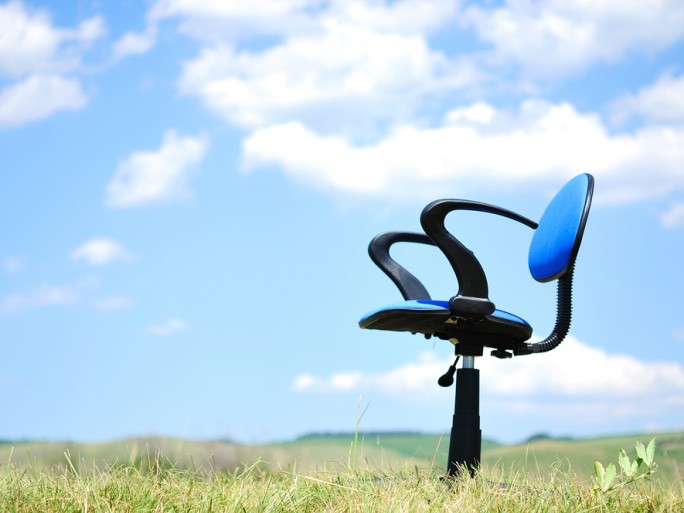 Amazon, Google, Meta and Microsoft have announced numerous redundancies. The oversizing of their workforces during the pandemic or the uncertainty generated by the war in Ukraine are some of the causes.
The technology sector has been shaken in recent weeks by an unprecedented wave of redundancies. Almost none of the 'big tech' companies has escaped these cuts.
The first one was Meta, which last November announced 11,000 redundancies, 13% of its workforce. Just a few days later it was Amazon that announced it was contemplating making around 10,000 workers redundant. However, at the beginning of the year, it announced further cuts. Added to those already announced in 2022, the adjustment will affect 18,000 employees.
The autumn also brought us the arrival of Elon Musk at Twitter, which led to several layoffs in the company's management and the announcement of a 50% cut in its workforce, which meant cutting around 3,700 jobs. However, between layoffs and resignations, it is estimated that between 5,000 and 6,000 people could have left the company.
In mid-January, it was the turn of Microsoft, which expects to shed 5% of its workforce. That is, some 10,000 employees. It should not be forgotten that the Redmond company had already announced the dismissal of 1,800 workers last July, at the beginning of its fiscal year, as a consequence of a strategic readjustment.
A couple of weeks ago we also learned that Alphabet will cut 12,000 jobs, or 6% of its workforce. Likewise, PayPal yesterday informed its employees that it will lay off 2,000 people worldwide, or 7% of its global workforce.
In addition, many other technology companies have made adjustments. For example, Salesforce announced in November that it would lay off 1,000 employees. However, it emerged earlier this year that it will eventually shed 10 per cent of its workforce, laying off some 7,000 workers. Similarly, Spotify reported a couple of weeks ago that it will lay off 6% of its workforce, affecting around 600 people.
This is just a sample of some of the cuts announced by the most representative companies in the sector, but over the past year we have seen many more layoffs, as can be seen in the following graph, prepared by Visual Capitalist.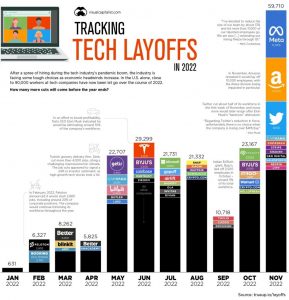 Source: Visual Capitalist
Oversizing due to the pandemic
One of the reasons behind this employment crisis is the digital transformation our society has undergone in the wake of the pandemic. "The years 2020 and 2021 saw major changes in consumer behaviour, mainly due to the pandemic situation around the world. Users embraced digital businesses, as no physical alternatives were available and also to avoid physical contact with other people for fear of possible contagion. Leading companies in these markets took advantage of this change in trend and experienced huge growth, forcing them to right-size. In anticipation of a golden age for digital business, they invested heavily to be able to offer new services to these users, who demanded more and better," says Jaume Llagostera, professor at EAE Business School.
For example, Amazon ended 2022 with 1.6 million employees, more than double the number it had at the end of 2019, according to data compiled by MacroTrends. Similarly, Microsoft had 221,000 workers at the end of its 2021-2022 fiscal year, almost 80,000 more than three years earlier, in July 2019. That is 53.5% more than before the pandemic. Similarly, Meta ended last year with almost 72,000 workers, about two-thirds more than in 2019. And Alphabet had more than 156,000 people in its workforce at the end of 2022, almost a third more than three years earlier.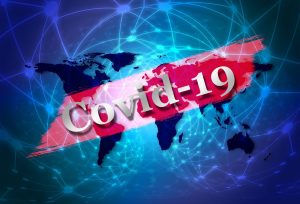 However, the expected turnaround upended these companies' plans. "The mistake these companies made was to believe that this change was here to stay. But as the pandemic restrictions were lifted, citizens gradually returned to their pre-pandemic habits. In fact, according to IMF data, online spending increased by 15% in 2020 during the pandemic, but decreased by 12% in 2021, when the restrictions were lifted," points out Antoni Cunyat, associate professor at the Universitat Oberta de Catalunya (Open University of Catalonia, UOC) Faculty of Economics and Business.
Likewise, Llagostera states that "real normality has returned". "Consumers have returned to their old shopping habits, leaving those forecasts of future growth on the horizon that have not been realised. After a year of not meeting those forecasts, companies are seeing how their profits have suffered the consequences and they have to adapt to reality, reducing costs and the wage bill," he notes.
Thus, Mónica Pérez, Director of Communication and Research at InfoJobs, considers that "the layoffs seem to be more a correction of their business plans, caused by a series of excessive hiring in the face of prospects that did not contemplate the current scenario of uncertainty and slowdown, than a general situation of those companies and institutions that are currently betting on digital transformation".
Similarly, Pelayo Benito, professor of the Master's Degree in Human Resources Management at the International University of La Rioja (UNIR), states that "there seems to be a movement of ebb or ebbing of the tide of hiring caused by the sudden increase in demand for the services offered by these companies as a result of the general confinement unleashed by the pandemic".
Indeed, the only major tech company to escape this wave of layoffs is Apple, whose workforce remained more stable during the pandemic, with an 18.7% growth in headcount between September 2019 and 2022.
War eruption and reorientation
On the other hand, the UOC professor stresses that the war in Ukraine is weighing down the evolution of the economy. "Technology companies are very sensitive to the economic cycle, as the main source of income for many of them is advertising, which is one of the first variables that companies reduce when they want to cut costs," he says.
In addition, he believes that "there seems to be an exhaustion of the business model that existed until now, with exponential growth in the number of users". "Technology companies seem to have realised this and have taken a 'pause' to reorganise and study where they want to reorient their business. I get the impression that companies are looking at where they want to redirect their investments. And they may be moving towards a model with less massive but more specialised workforces," he says.
Llagostera also points out that some of the investments made are not offering the expected return, "which means that the amortisation of these investments is taking longer". "This has been one of the main factors behind this wave of layoffs: the need to reduce costs to avoid offering poor results to investors that would lead to falls in their share prices," he says. For example, he notes that Meta's investment in the metaverse "is not performing as expected".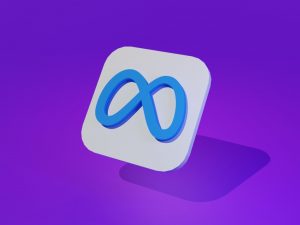 In any case, Benito stresses that these cuts "must be analysed on a case-by-case basis and in relative rather than absolute terms, comparing what percentage reduction the layoffs represent in each company compared to their respective previous employment levels". "In some of them, despite the significance of the figures and the obvious personal impact on those affected by the redundancies, the employment fluctuations adopted, expressed as a percentage of the previous workforce, do not exceed double digits," it says.
Are new redundancies on the horizon?
The current situation of economic uncertainty does not contribute to the stability of the sector, so in the coming months we could see further cuts in the workforce.
"All indications are that staff cuts will continue to spread to other companies in the sector. In fact, every week there are announcements of companies announcing redundancies," says Cunyat.
José Canseco, professor at EAE Business School, also expects more layoffs. "Unfortunately, large and medium-sized technology companies will continue to make staff adjustments during this quarter. And depending on the behaviour of the economies, it is possible that they will also do so in the fourth quarter of this year. Moreover, this reality is dragging down smaller companies in the sector, depending on their cost structure. But not only in the technology sector. These weeks of results presentations are showing that the adjustments have become universal for practically all sectors", she says.
Likewise, the head of InfoJobs warns that "technology firms are going through a unique moment, so it is possible that there will be more adjustments", as many of these companies operate in sectors affected by the current crisis, such as e-commerce, leisure and entertainment.
However, he is confident in the driving force of technology. "The technology industry is the future and will provide the backbone for the rest of the productive sectors. Most of the public funds for recovery are earmarked for the digital transformation of companies," he says.
For his part, Benito believes that it is difficult to predict what the evolution will be. "It depends on the commitments made by the top management of these companies to their respective stakeholders, especially their shareholders and investors, to whom they are accountable," he says.
"If the decisions taken so far succeed in conveying a strong and credible message to these audiences that the worst is over and that the reorientation of their activities is bearing the desired fruit following the downward reordering of the volume of their staff costs, further significant cuts are not foreseeable. But no one can rule out the possibility of a new challenge around the corner, either in the form of a global health crisis or a political-military conflict with global repercussions, which in turn will require further sacrifices in sectors already hit by significant job losses," he adds.
Impact on the labour market
Another aspect to consider is how the arrival of all this human capital will affect the labour market. "A large part of the ICT staff will be able to relocate to other companies. In most cases, we are talking about highly qualified, dynamic personnel with the ability to reorient their skills towards new trends. The key will be to retrain and specialise in the new positions demanded by technology companies. Moreover, artificial intelligence will create new jobs with different profiles," says the UOC professor.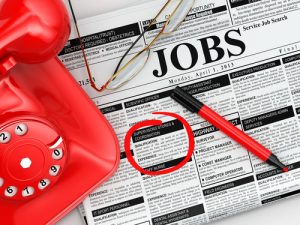 Llagostera also believes that "it will be a temporary situation". "The adoption of digital services and products has not stopped, although growth has been lower than expected by companies. There will continue to be a strong demand for qualified technology professionals, as many companies are betting heavily on the digital environment, becoming competitors for the large companies of the last decade. In order to compete, these companies will need talent and knowledge, and this will undoubtedly require people who can offer it.
But we should also not lose sight of the effects that increasing the supply of talent can have in a market that is under constant stress due to a shortage of qualified professionals. "As many companies are simultaneously making significant cuts in their workforces, concentrated in professional profiles that are quite similar to each other, it is possible that, in the short term, the possibilities of relocating people who have been made redundant will be particularly strained. The labour market, although with nuances, is still a space where employers' demands for human talent and the supply of labour willing to be hired converge over time, which can affect the 'price' at which those in need of such talent are inclined to hire", points out the UNIR professor.
In the same vein, Pérez believes that "a significant influx of talent can help the sector to be less stressed and for salaries to abandon the inflationary spiral".
And in Spain?
Some of the massive layoffs that are taking place in technology companies are also directly affecting Spain, as in the case of Twitter, which has made 85% of its workforce in Spain redundant.
However, Canseco believes that "it will have a limited impact in Spain, due to the fact that the technology sector in our country is not as developed as in other countries around us and salaries are somewhat more contained".
In addition, Benito stresses that these types of cuts are not as easy here as in the United States. "We will have to be attentive to the legal requirements for collective dismissals in our country, where there is no 'no cause' dismissal model, at least in theory, and where it is required that at least a process of consultation and negotiation with workers' representatives is articulated in order to seek alternatives or mitigate the harmful effect of the company's decision to terminate the employment relationship.