HP is Committed to Security and Experience Services for the Hybrid Workplace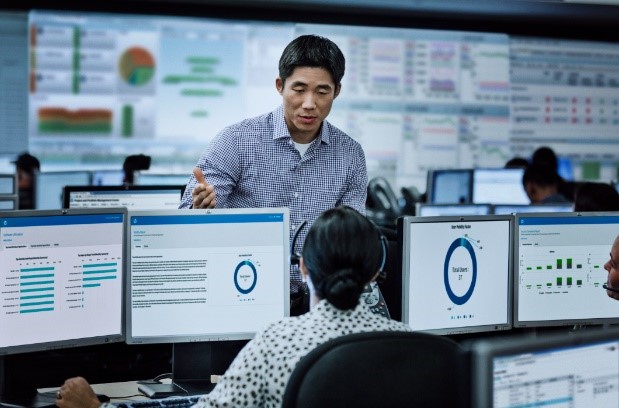 HP Wolf Pro Security, HP Wolf Protect and Trace, HP Proactive Insights and HP Proactive Insights Experience Management make up its bet for this new era of remote and onsite work.
HP is strengthening its portfolio of services for the hybrid work era, where improving the employee experience has become a priority for IT departments.  Remote workers are mixing with office workers, demanding the same level of productivity and security.
"The new hybrid work style," said Montse Serra, director of Professional Services at HP Iberia, "is driving changes in the employee experience and IT departments need to ensure that it is as optimal as possible.
"HP is committed to helping IT teams overcome the challenges they face, enabling them to proactively identify and address technology-related issues that can improve employee experience and engagement, while maintaining the security of all corporate systems and devices," she said.
HP's services portfolio addresses the protection side with HP Wolf Pro Security and HP Wolf Protect and Trace and the device management and performance optimisation side with HP Proactive Insights and HP Proactive Insights Experience Management.
HP Wolf Pro Security enables enterprises to defend their teleworkers against cyberattacks without harming productivity or increasing IT workloads. Through layers of proactive protection, with isolation and advanced NGAV (Next-Generation Anti-Virus) with artificial intelligence, it addresses known and unknown threats from devices with access to the corporate network outside the traditional perimeter.
The HP Wolf Protect and Trace security service, powered by HP TechPulse, can locate lost or stolen computers. It can remove access to unauthorised users or directly erase all sensitive data on these devices.
HP Proactive Insights is a solution that addresses the diverse management of enterprise infrastructure, regardless of the type of computer or operating system in use. Using predictive information provided by HP TechPulse, it analyses the health of these devices and optimises their performance to boost the user experience.
As an extension, HP Proactive Insights Experience Management enables IT teams to measure employee perception. In partnership with Nexthink, it provides insight into the digital experience across the entire technology ecosystem. And, ultimately, it facilitates real-time monitoring of the state of the digital workplace, resolving potential issues.
This range of solutions also includes the assets of Teradici – a company recently acquired by HP – acts on remote collaboration through multiple systems and applications, with direct connection or in the cloud.