Humans versus AI: Who Writes More Convincing Advertising Copy?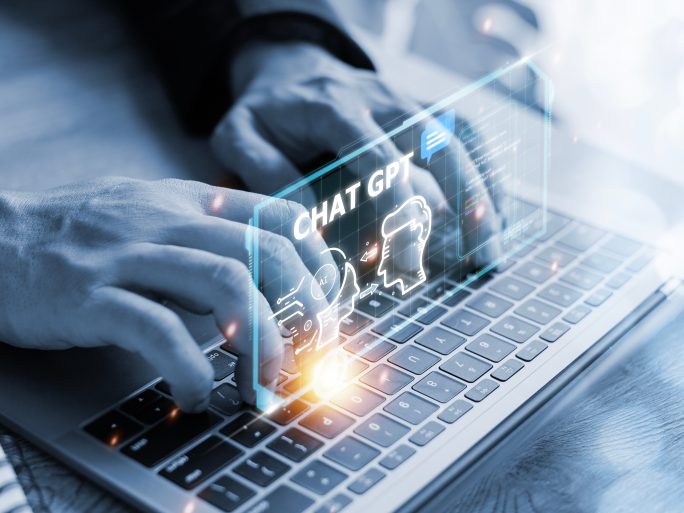 Can ChatGPT and the like really compete with the creativity and emotionality of humans, asks guest author and copywriter Julius Kemnitzer.
The importance of AI for advertising agencies and marketing professionals should by no means be underestimated. Those who use this technology correctly can save an enormous amount of time. In addition, tools like ChatGPT offer valuable inspiration for content creation. Although humans are currently still superior to AI in terms of inventiveness, conception, and meta-communication, the intelligences will have converged greatly in five to ten years at the latest. Thus, marketing professionals should learn today how to exploit the potential of ChatGPT and similar tools in the long term.
Efficient content creation with AI tools like ChatGPT
AI tools such as ChatGPT are ideal for creating a target group avatar as well as for recurring tasks such as formulating texts. Here, the artificial intelligence generates appealing texts if it is provided with corresponding keywords. The generated advertising copy can then be adapted comparatively easily. It is important to feed the AI with information that is as specific as possible. The more precise the input, the clearer the output. It is therefore advisable to talk to the AI as if it were a human and to give precise instructions. For example, ChatGPT can be asked to create a promotional text on a specific topic, to consider a specific language style and to integrate additional studies.
Optimal results through flexible application of AI systems.
To get suitable answers, marketers should ask different questions to AI systems. Therefore, it is recommended to test different use cases. An example would be the creation of a High German flow text by ChatGPT, which is translated into another dialect in the next step. Since the AI is continuously learning, the initial use case is often not yet satisfactory. Therefore, users should make several attempts until the desired result is achieved.
AI systems as possible competition for Google?
AI systems like ChatGPT could even be a competitor for Google in the future, as they allow users to ask questions directly. However, it is difficult to predict whether certain keywords will remain relevant because of this feature. Currently, artificial intelligence is already capable of solving complex formulas, not just doing paperwork, with time savings of up to 80 percent. Marketing experts should therefore remain flexible in order to continue to be successful in their niche in the future.
is a copywriter and expert in sales-boosting advertising copy. He supports agencies and service providers in increasing the performance of their advertising measures through professional copywriting.