IATA Wants to Radically Simplify Document Control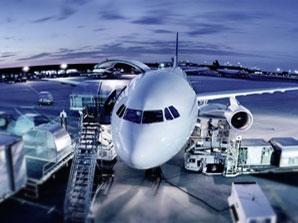 Platform provider for identity verification IDnow supports aviation association IATA in simplifying travel.
As part of the Accelerate@IATA program, IDnow supports the "One-ID" working group. This aims to set new industry standards to simplify travel through the digitization of immigration controls and contactless processes – using secure biometric identification. This envisages passengers only having to go through a digital document check once before their journey. They then pass through all touchpoints at the airport using biometrics alone and without any further document checks. The goal of the working group is to create a compatible global system for airports, airlines and governments.
IDnow is working with IATA and its members, providing expertise around proof of identity, digital identities and related regulatory requirements. IATA and IDnow are working together in an effort to make flying more convenient and hassle-free for passengers. At the same time, the cooperation aims to minimize fraud risks for airlines.
As a member of the IATA Think Tank, IDnow is working with airlines and other technology providers on a white paper on the application of digital identity in the aviation industry. In parallel, a proof-of-concept for people with limited mobility is being developed. This will show how digital identity can assist with travel in such cases and how airlines and airports can staff accordingly.