Improving Certification of Medical Software with AI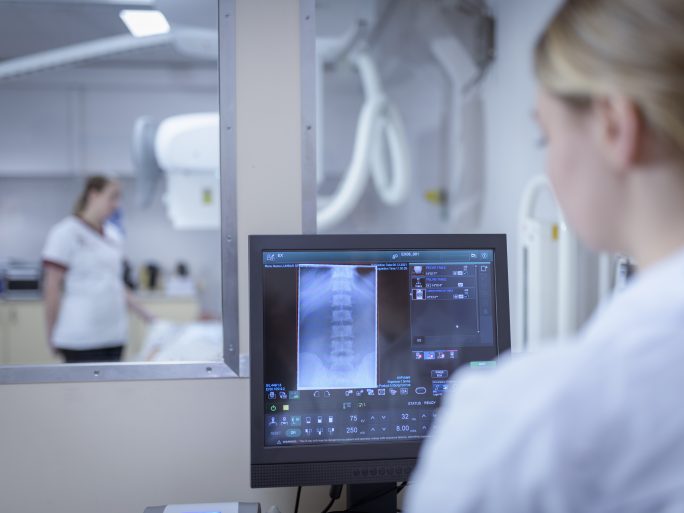 Innovative medical technology can save human lives. However, outdated approval processes delay a rapid market launch.
The use of cyber-medical systems and programmable electronic medical systems (PEMS) up to semi-autonomous or robotic assistance systems is increasing. However, the approval and placement on the market of medical devices is a lengthy, highly regulated process, especially with regard to technical documentation. Therefore, more efficient certification processes are one of the core challenges facing the medical technology industry.
Current safety documentation and risk assessment
Software-based medical technology products are more agile, complex and interconnected than traditional medical technology products. Formal proof of safety, which is necessary for certification, is therefore becoming more complicated and time-consuming. Currently, manually created tables and text documents make safety documentation and risk assessment difficult for all parties involved. In product development, the development process, safety documentation and safety verification are not electronically coordinated. For the regulatory authorities, familiarisation with the sometimes extensive documents of the certification documentation for clinical trials or risk notifications makes efficient risk assessment more difficult. This has a potentially negative impact on the initiation of corrective measures to ensure patient safety.
KIMEDS – AI-assisted certification of medical technology softwar
The aim of the KIMEDS project is to use artificial intelligence (AI) to develop a standardised system to improve and speed up the approval of software-based medical technology. "We are aiming for an integrated, AI-based approach to monitoring product safety risks that covers the entire life cycle of medical software, from development to certification to product monitoring," explains Stephen Gilbert, Professor of Medical Device Regulatory Science at the EKFZ for Digital Health at TU Dresden.
In the course of the project, a pilot solution is to be developed that will form the basis for international standardisation. With the help of appropriate AI software tools, complex specifications that are difficult for humans to understand can be checked for completeness and consistency as well as for their logical consequences. This should lead to a fundamental improvement in the safety, transparency and certification of PEMS.
Creation of safety documentation begins with software development
The establishment of an internationally compatible and standardised, modern AI-supported regulatory system of interoperable software tools could map the entire life cycle. Here, the creation of safety documentation starts directly in the software development process, supported by a continuous validity check by the AI system. The same system supports the assessment of structured evidence during certification, resulting in significant efficiency gains. As a result of the innovative and sustainable cooperation of the KIMEDS consortium, the entire medical technology industry benefits.