ISDI Launches a Specialization Program in Sustainability and Digitalization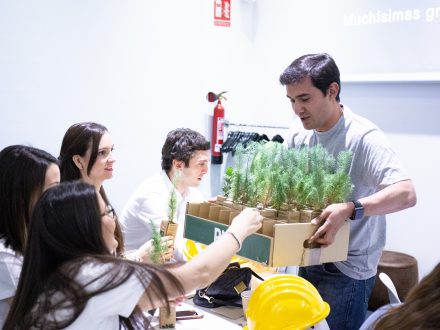 Aimed at managers, this course will teach how to draw up digitalization plans focused on sustainability.
To teach how to create from scratch an environmental transition plan that is socially sustainable. That is the objective that the ISDI school of technology and digital business has set itself, which next October will launch a specialization program in Sustainability and Digitalization.
It is a 60-hour online executive course, with a face-to-face closure, which will combine master classes with pre-recorded content and mentoring. Its content is aimed at managers who need to develop transversal strategies for a sustainable transition.
In this sense, ISDI will provide them with the knowledge to execute their plans, including tools to obtain green financing and best practices in terms of social innovation.
"After this specialization," says Cristina Aranda, co-director of the program, "managers will be able to tackle a sustainability plan from the operational strategy and execute it through digitalization."
Her other director, Carmen García, adds that they will be able to define "concrete initiatives that will enable them to move from the voluntariness of desire to action, thus accelerating the transition to more sustainable models."