IT Education in Schools: Germany Lagging Behind in Europe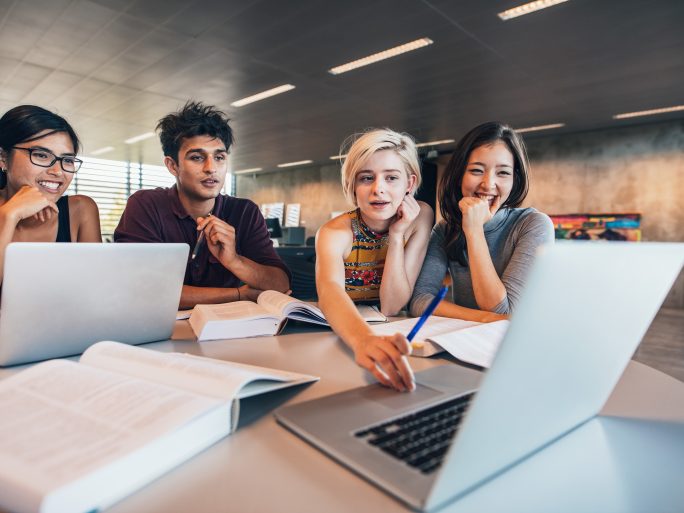 Education alliance of SMEs warns: Collapse of all digitization projects is looming.
Whereas computer science is a compulsory subject in almost all European countries, in Germany it is often only included as an optional subject in the curriculum. This is shown by a recent comparative study by the Heinz Nixdorf Foundation. "There is already a shortage of 137,000 computer scientists, and this number will grow to one million by 2030," warns Professor Martin Wortmann, Secretary General of the Education Alliance of SMEs. "If we don't make up our deficits as quickly as possible, all digitization projects in Germany risk collapse.
Most European countries have embedded computer science as a compulsory subject in lower secondary school, and a quarter even have it as early as elementary school age. Data from the National Education Panel shows how important it is to make computer science lessons compulsory in order to reach all students. Even when it comes to digital skills, students from a federal state without a mandatory computer science subject perform significantly worse than their peers from a federal state with a mandatory subject (Mecklenburg-Western Pomerania and Saxony). Young women in particular fall behind due to lower participation rates in the computer science elective.
In Bavaria, computer science is a compulsory subject
Whether computer science alone is enough, however, is questionable. "Jürgen Böhm, chairman of the Association of German Secondary School Teachers (Verband deutscher Realschullehrer), calls for a sharper focus on cyberbullying, data security and computer-aided design, pointing to the Bavarian secondary schools that made information technology a compulsory subject years ago.
"Only if all students in Germany leave school with a basic understanding of information technology will we create the conditions to master the economic, technical and social challenges of the future," Wortmann emphasizes. "Germany therefore needs mandatory IT instruction, more IT teachers and an adequate IT infrastructure."