IT Industry Needs Female Reinforcement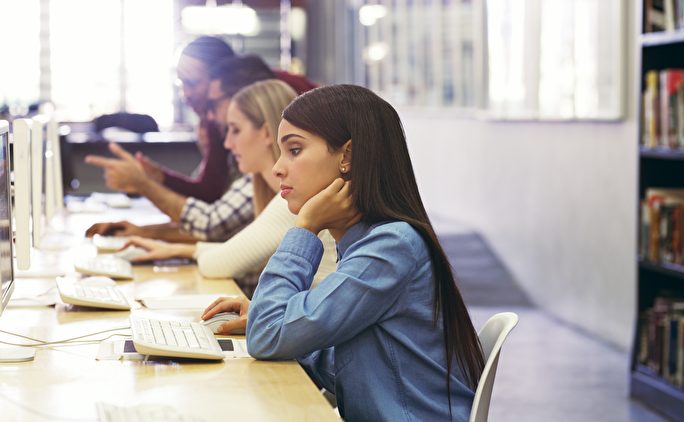 In the US, about one in four tech professionals is a woman; in Europe, the share of women among IT and tech professionals is only 18.5 percent.
In 39 of the OECD member states, only 20 percent of computer science graduates are female. In many EU countries such as France, the Netherlands and the United Kingdom, the share of female computer science graduates is even below 15 percent. Traditional role stereotypes and external attributions of competence block the path to a successful career in tech for girls from an early age. For example, ten times fewer girls than boys consider taking up a technical profession at the age of 15. In order to counteract this, to give impetus to the debate and to provide recommendations for action to business, politics, teachers and parents, the Internet industry association Eco has published a white paper entitled: "Girls in Tech: A Call to Action".
"The highly innovative and crisis-proof IT economy is already experiencing a glaring shortage of skilled workers with serious repercussions. This shortage of workers with advanced digital skills is a major factor contributing to the slowdown of digital transformation in EU Member States. Companies now need clear strategies at top management level to significantly increase the share of women in tech," warns Oliver Süme, eco chairman.
In the Digital Economy and Society Index (DESI), 55 percent of EU companies state that they have difficulties recruiting ICT professionals. According to Süme, the causes of the gender gap in the Internet industry are due to failure in digital education, traditional role models and the lack of job placement.
"A rethinking of society is needed so that more women find their way into the tech industry in the future. Business, politics, and educational institutions must jointly initiate and promote this rethinking. Educational offers and initiatives such as our #LiT – Ladies in Tech are needed so that girls and women discover and seize the diverse career options in tech and IT for themselves," says Lucia Falkenberg, Chief People Officer at the eco Association and DE-CIX as well as founder of the #LiT (Ladies in Tech) initiative.