Kyndryl Bridge Announces that More than 500 Companies Worldwide now use its Software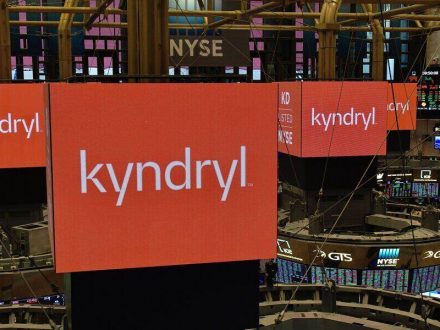 Kyndryl Bridge fosters collaboration and communication between IT teams and business units
Kyndryl Bridge is an end-to-end solution developed by Kyndryl, a leading technology services and infrastructure management company. The recently announced software is now deployed in more than 500 companies around the world.
With its customer-centric approach and technology expertise, Kyndryl Bridge is a powerful tool for simplifying and optimising the management of technology services.
One of the key benefits of Kyndryl Bridge is its ability to unify and centralise the management of multiple technology services on a single platform. This means that organisations can access and manage all their services, from infrastructure to applications, more efficiently and from a single interface.
In addition to management consolidation, Kyndryl Bridge also stands out for its focus on automation and artificial intelligence. The platform uses advanced algorithms and machine learning capabilities to optimise and streamline day-to-day operations, enabling companies to reduce costs, improve efficiency and maximise the availability of their services.
Flexibility and security
Flexibility is another key aspect of Kyndryl Bridge. The platform is designed to adapt to the specific needs and requirements of each organisation. This means that companies can customise and configure Kyndryl Bridge according to their own policies, standards, and objectives, ensuring a tailor-made solution that perfectly fits their technology environment.
Security is also a priority at Kyndryl Bridge. The platform offers a comprehensive set of tools and functionalities to protect organisations' assets and data. This includes advanced cyber security features, such as real-time monitoring, threat detection, and automated response, to ensure systems and data are protected against potential attacks.
Implementing Kyndryl Bridge can have a significant impact on the operational efficiency and performance of organisations. By unifying technology service management, automating routine tasks, and streamlining operations, businesses can experience a tangible improvement in productivity and agility.
Kyndryl Bridge also fosters collaboration and communication between IT teams and business units. By providing centralised visibility into technology services, everyone in the organisation can have access to the same up-to-date information, facilitating informed decision-making and effective collaboration.