Lasse Girs Leads Solita's Generative AI Business Unit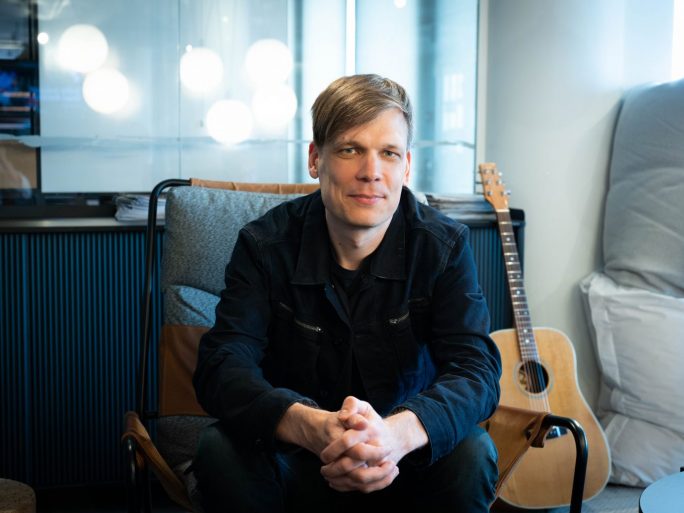 New competence unit bundles interdisciplinary understanding to make ChatGPT & Co. useful for customers
Lasse Girs has been heading the new generative AI competence unit at technology, data and design company Solita since June 1, 2023. As Head of Generative AI Enablement, Lasse Girs has more than 20 years of international experience in leveraging business data in various industries and positions. He comes back from Utopia Music, where he worked as Data Lead on, among other things, the impact of artificial intelligence on music and art.
Solita's newly formed generative AI business provides services around the effective use of large-scale language models (LLM). It operates in six European countries and will continue the company's long-term work in data and artificial intelligence.
"Generative Artificial Intelligence could prove to be the most comprehensive and groundbreaking of all data and artificial intelligence phenomena in recent years, revolutionizing several industries," explains Solita CEO Ossi Lindroos. "With his diverse experience and vision to combine technology and art, Lasse Giers is the right person to lead the testing and development of expertise related to this phenomenon, both internally and with our customers. Companies are currently showing great interest in generative AI, whose most valuable and sustainable opportunities are yet to emerge."
Practical understanding of human-machine interaction
According to Lasse Girs, "Penetrating this phenomenon and making it usable requires significant interdisciplinary understanding. Solita, with its culture of curiosity, knowledge sharing and sustainable value creation, is currently the perfect place for this. Our multi-talented community works internationally with customers of all shapes and sizes and has a deep and practical understanding of human-machine interaction."
Solita currently employs over 60 AI experts in Europe, whose work is supported internationally by a team of more than 600 Solita data professionals. Artificial intelligence projects have been carried out at well-known companies such as KONE, DNA, Coxa, Amer Sports, Patria and SmartEnergi. Solita has also invested in the responsible use of AI and in customer training on the subject.
Generative AI refers to the latest content-generating AI solutions, which are currently developing very rapidly. Currently, the most prominent applications include ChatGPT, which creates voice-based content, GitHub Copilot, which automates software development, and the image production-focused Midjourney and DALL-E 2.