Market for Wearables Shrinks 6.9 Percent in Second Quarter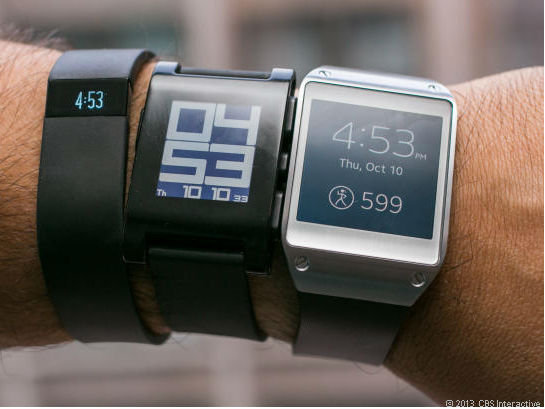 Rising inflation and the significant growth of previous years are currently weakening demand. In 2022, the market is expected to stagnate overall. From 2023, market researchers expect it to grow again.
The market for wearables reached a volume of 107.4 million units in the second quarter. According to IDC, sales figures thus shrank by 6.9 percent compared with the same period of the previous year. Market researchers attribute the weak demand to rising inflation, fears of a recession and the above-average growth of the wearable market in the past two years.
For the current year 2022, IDC expects around 535.5 million wearables to be sold. This means that the market would maintain the previous year's level this year. Meanwhile, the market is expected to return to growth in the coming year. Above all, demand for smartwatches and hearables is expected to be boosted by new buyers in emerging markets and replacement purchases in established markets.
"Although the wearables market declined in the second quarter and will most likely be flat this year, it is far from over," said Ramon T. Llamas, research director for mobile devices and AR/VR at IDC. "As the wearables market slowly comes to maturity, it will eventually repeat the high and low tides between the record-breaking volumes we saw during the pandemic and what we're seeing today. But overall, the trend continues upward, just at a slower pace, as consumers look for replacements and the number of new users begins to decline."
Apple was again the leader in April, May and June with a 25 percent market share (down 3 points). Samsung, Xiaomi and Huawei defended their spots but, like Apple, saw declining sales. Meanwhile, the share of the "Other" category increased by 6 points to 43 percent. According to IDC, smaller brands were particularly successful with low-cost wearables.
"It is unfortunate that companies like Apple, Samsung and Google are launching more premium smartwatches at a time when the appetite for high-priced products is questionable," said Jitesh Ubrani, research manager for IDC Mobility and Consumer Device Trackers. "And although some new products are priced the same as the previous generation, the strong U.S. dollar makes it difficult to buy in local currencies around the world."