Merlin Properties To Begin Offering Data Centre Services This April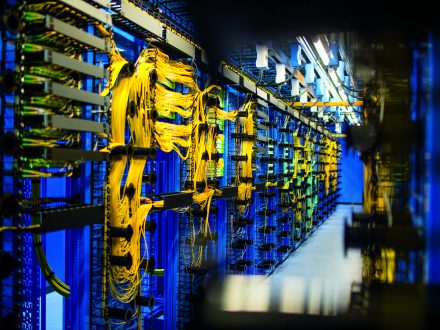 The company expects to invest EUR 600 million by 2027 in the construction of these data centres.
Merlin Properties, a Spanish real estate investment company, is building three data centres in Spain and one in Portugal. Clients are expected to start moving into these facilities throughout April and May with the aim of opening and commissioning them in late summer or early autumn. Merlin Properties launched its Plan Mega in 2021, which includes the construction of data centres in Barcelona, Getafe (Madrid) and Bilbao, with a total investment of around €380 million. In addition, the company will build another centre in Portugal in early 2024.
The three data centres in Spain will have an initial capacity of 9 megawatts (MW), which is expected to increase over time. Although Merlin already had pre-leases for its centres in Spain before construction began, the company expects each of these facilities to have multiple tenants in the future. The company claims that 66% of the centre in Bilbao is already pre-let, while 53% in Madrid-Getafe and 20% in Barcelona.
Strategic alliance
Merlin Properties sealed a strategic alliance with Edged Energy, a subsidiary of US technology company Endeavour, for the construction of a network of data centres in Madrid, Bilbao, Barcelona and Lisbon in April 2021. The company is also working on building ultra-efficient data centres with zero net water consumption.
Merlin Properties CEO Ismael Clemente stressed at a recent event that the company is "very happy and very excited" about its commitment to data centres, which until now were "completely virgin" in Spain. The company expects to invest 600 million euros by 2027 in the construction of these data centres. In addition, the real estate sector is being driven by the growing demand for cloud storage services and, therefore, the construction of these data centres is expected to have a significant impact on the region's economic growth.