Meta Quest Pro, Goggles for the Metaverse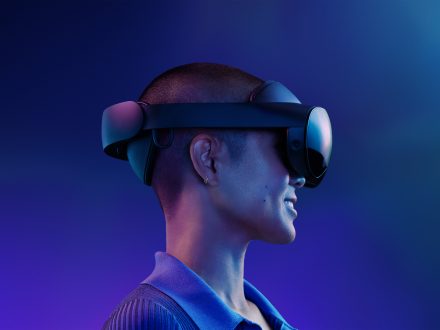 They use the Qualcomm Snapdragon XR2+ platform and part of their sensors are prepared to capture facial expressions.
It is "an innovative device that brings the physical and digital worlds closer together in leaps and bounds," according to its creators, who seek to realise the promise of the metaverse by expanding the possibilities of virtual reality and mixed reality.
Powered by the Qualcomm Snapdragon XR2+ platform, it adds 50 per cent more power than Meta Quest 2 with improved thermal dissipation.
In addition, its pancake lenses, like the Lenovo ThinkReality VRX , are tuned to deliver more vivid colours and sharper images. Its LCD displays come with local dimming and quantum dot technology. Meanwhile, their outward-facing cameras are capable of capturing four times more pixels than the previous generation.
These are the main features highlighted by Meta during its presentation at the Meta Connect event.
It is also worth noting that these are the first glasses built by the company to include inward-facing sensors to capture facial expressions and perform eye-tracking. This means that the avatar will mimic movements such as a smile or a raised eyebrow.
Other specs include 12GB RAM, 256GB storage and a curved battery back that boosts ergonomics.
Meta Quest Pro will go on sale on 25 October at a price of $1499.99. This includes the glasses and other components such as the Meta Quest Touch Pro controllers.
Partnerships with Microsoft and Google
Meta has also used Meta Connect to announce a partnership with Microsoft that will make applications such as Microsoft Windows 365 and Microsoft Teams available on its devices.
At the same time, it is working alongside the YouTube VR team to enable users to hang out with their friends on Meta Horizon Home and watch videos from Google's platform together.
The development of Meta Horizon Worlds on the web will make it possible to visit other people who are hanging out in virtual reality with the help of a phone or laptop.
Another innovation that Mark Zuckerberg's company is preparing is the new generation of Meta Avatars. These avatars will come to video chat, starting with Messenger and WhatsApp