Microchip Shortage Forces Manufacturers to Increase Spending to Boost Production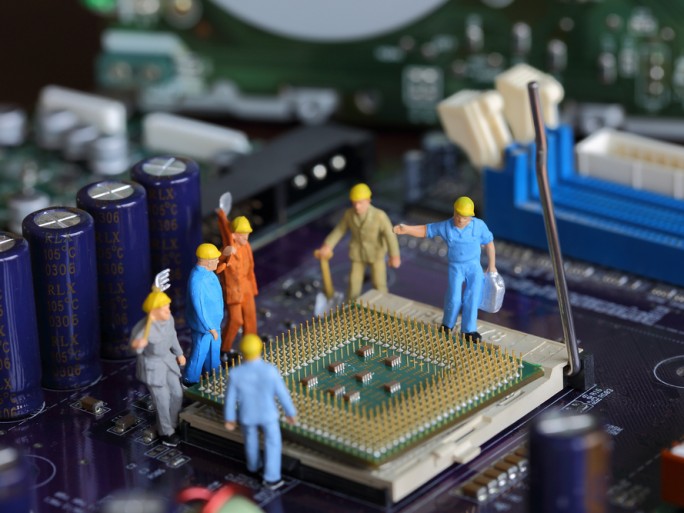 The pandemic lock-in two years ago paralysed many industries – some of which have yet to recover. One of these is the microchip manufacturers, unable to meet demand after the bottleneck.
To address the situation, an assessment from SEMI, a global industry association serving the electronics design and manufacturing supply chain, indicates that manufacturers are expected to increase investment by up to 18% to ramp up production.
The trend in terms of increased investment continues to grow, although it is significantly down on last year 2021, when the increase in this investment compared to 2020 was 42%. All in all, this increase is expected to reach $107 billion, which would bring the total to over $100 billion for the first time.
According to Ajit Manocha, CEO of SEMI, surpassing this barrier is a milestone that reflects the dynamism of the sector, which maintains high long-term growth prospects, with expanding markets a trend that is not likely to slow down in the coming years.
Growth areas and sectors
By geographical area, Asia continues to be the leading territory. Taiwan will see the strongest growth, with spending increasing by 46% to $35 billion in Taiwan alone. This is followed by South Korea, with a 9% increase in spending and a total of $26 billion. In the case of China, although spending will reach $17.5 billion, this figure would mean a decrease of 30% when compared to 2021.
Meanwhile, in Europe, Middle East and Africa regions, the figure would be much lower than those mentioned for Asia (€9.6 billion) but would represent a historic increase of 248% compared to 2021.
The main reason for this is the adoption by government authorities of stimulus measures aimed at putting local industry in a position to compete with the Asian giants. Behind them is North America, with an increase to $9.8 billion by 2023.
By sector, the largest investments would be in foundries (50% of spending), followed by the memory industry, with 35% of spending, due to the arrival of a new generation of NAND Flash and DRAM chips.