Microsoft Ignite 2022: Over 100 New Features and Updates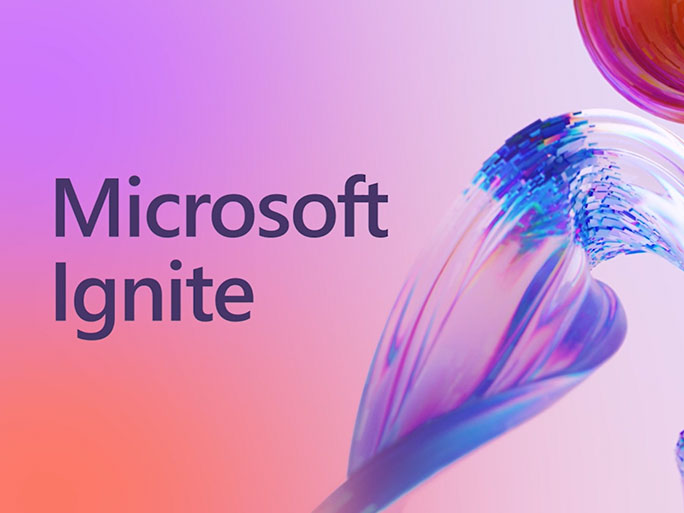 Microsoft has announced over 100 new services and updates for businesses during Microsoft Ignite 2022, the company's annual event for developers and IT professionals.
The event, which is being held between 12 and 14 October, is focusing on the new challenges and opportunities for business digitisation in recent years, which have left in their wake far-reaching changes to the global economy and organisations' ways of working.
In adapting to the new challenges, many of these organisations are modifying their working methods in search of alternatives that will provide them with better results in their ability to adapt. For its part, Microsoft has invested heavily in Artificial Intelligence applied to Microsoft 365, in tools for developers, in its cloud and security services, keeping in mind the optimisation of results in the workflows that companies are looking for.
Databases and Servers
Microsoft's goal of unifying database, analytics and data governance offerings for enterprises has resulted in this series of new features presented during the event:
Microsoft Intelligent Data Platform has added 12 more partners to its ecosystem, enabling its users to extract insight faster based on their business information
Azure Cosmos DB expands geographically, expanding its scalability and distribution for developing applications of any size, quickly and from anywhere in the world.
The open-source DB engine features new distributed database support for PostgreSQL, enabling developers to leverage the speed, scale and performance of Azure Cosmos DB for structured and unstructured data access.
Azure Kubernetes Service can now be deployed on promises or on the edge using Azure Arc
Azure private multi-access edge compute (MEC) for phone operators wanting to bring 5G to US cities
Studio images for Microsoft Dev Box Programmers create a Dev Box that provides them with cloud-based workstations ready to program, saving time.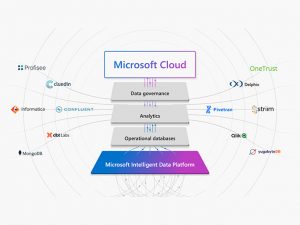 Leveraging Artificial Intelligence
Microsoft aims to harness the full potential of Artificial Intelligence by implementing it in its tools and providing its users with next-generation technology advantages.
Azure OpenAI Service already offers invitation-only access to DALL-E 2, a text- or image-based personalised image generation model that expands the diversity of customer use cases.
Power Automate helps turn low-code into no-code by applying AI to simplify workflows and democratise task automation.
Microsoft Intelligent Document Processing enables users to automatically process documents without the need for code and based on AI Builder and Power Automate.
Microsoft Syntex is presented as a solution for tagging and indexing large amounts of content and serving it in the required context automatically, whether in search or in applications.
Conversation Intelligence for Dynamics 365 Sales Enterprise and the new Viva Sales will be free of charge, enabling salespeople to leverage knowledge and reduce the administrative burden, thereby optimising customer service and productivity.
Solutions for the new work environment
With the progressive shift in the work paradigm, companies have seen new needs emerge in their work models, such as information management for employees whether they work remotely or in the office.
The new Microsoft Places will enable companies to optimise the use of physical space within the work environment by providing information on which meetings are more appropriate to attend in person when they are in the office.
Intelligent Recap, a new Teams Premium add-on, offers the benefits of a virtual assistant that uses Artificial Intelligence to assign tasks and share the most important information generated by the meeting.
Microsoft Edge Workspaces allows workgroups to view the same websites and the latest files through a set of tabs arranged in the browser. From now on, new team members who have joined the team will have all the information updated in real time with just one link.
Security in development
The field of development security has become a critical issue for the technology industry, which has had a lot of headaches when it comes to patching vulnerabilities in its working systems. To address this, Microsoft is introducing the following new features:
The new Microsoft Defender for DevOps protects both new and legacy application code while under development from cyber-attacks, allowing developers to stay ahead of potential vulnerabilities.
Microsoft Power Platform Managed Environments allows teams to build low-code development at scale without having to worry about security while maintaining governance and security capabilities over deployments.
Microsoft Entra Identity Governance makes it easier for companies to ensure that their employees have proper access to resources. In addition, this new service works with Workload Identity, which controls user access to the cloud and protects digital work identities such as applications through certificate-based authentication that resists phishing.
These are the most important new features that have been presented over the last few days at Microsoft Ignite 2022.