More M&A Activity in the Final Stretch of 2023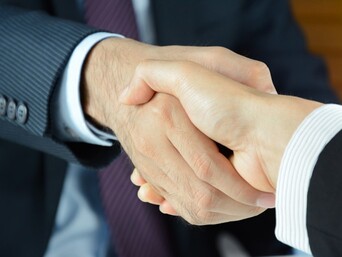 The M&A revival is also driven by increased activity in the private equity market.
M&A has historically been a means for strategic growth and expansion of operations. However, due to economic challenges and the uncertainty generated by the pandemic, many companies have maintained a cautious attitude towards these transactions in recent times. However, experts and analysts at PwC suggest that the second half of the year could see a significant revival of these deals, driven by several key factors.
One of the main reasons behind the expectation of an increase in M&A activity is the gradual improvement in economic conditions. With the resumption of activities and the recovery of some sectors that were affected by the pandemic, companies have begun to show greater confidence in stability and future growth. This has led to a greater willingness to explore acquisition or merger opportunities as a way to expand their operations, access new markets, and strengthen their competitive position.
Increasing liquidity
Liquidity also plays an important role in the revival of mergers and acquisitions. During the crisis, many companies chose to preserve their cash and maintain a strong financial position in an uncertain environment. However, as the economy recovers and confidence returns, these companies now have the financial resources available to consider strategic investments. In addition, low financing costs and favourable interest rates also contribute to an environment conducive to acquisitions or mergers.
The search for synergies and growth opportunities is another factor driving the revival of mergers and acquisitions. Many companies see acquisitions or mergers as a way to combine forces with other organisations to leverage complementary resources and core competencies. This can lead to operational efficiencies, access to new technologies and capabilities, as well as greater diversification of products and services.
In the technology sector, for example, mergers and acquisitions can be particularly strategic in driving innovation and expansion in a highly competitive market. Companies can acquire startups or competitors with disruptive technologies or unique solutions, allowing them to accelerate their development and market launch. This is particularly relevant in an environment where digital transformation and innovation are critical to long-term success.
The M&A revival is also driven by increased activity in the private equity market. Investment funds and private equity firms have accumulated significant capital during the pandemic and are looking for opportunities to invest and generate returns. Acquisitions or mergers offer an attractive avenue to deploy this capital and generate value through strategic investments in companies with growth potential.
Despite these positive factors, it is important to note that mergers and acquisitions also carry risks and challenges. The successful integration of two organisations, the management of corporate culture and the alignment of objectives are critical aspects that must be carefully addressed to ensure the success of an acquisition or merger transaction. In addition, volatility in the financial markets and changing economic conditions can also influence decision-making.
The facts of the report
According to the "Global M&A Industry Trends 2023 Mid-Year Review" report published by PwC, between January and June, the number of M&A deals fell by 8 %, while the value of deals decreased by 15 % compared to the last half of 2022. Compared to the first half of the previous year, the falls are even more pronounced, with declines of 14% and 40% respectively.
However, despite these challenges, PwC experts are seeing encouraging signs suggesting that the second half of the year could bring a revival in the global acquisition or merger market. Two key factors that will drive this recovery are the stabilisation in rising interest rates and the need for companies to transform their business models.