More Resilient IT – When Man and Machine Work Hand in Hand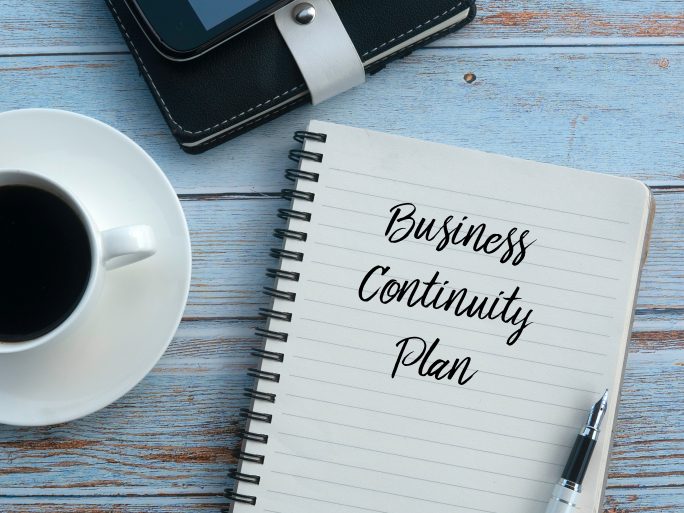 Bodo Giegel from the Project Management Institute explains why developments such as "Citizen Development" and innovative project management approaches are just as important as fail-safe technology.
A January 2022 study by Allianz Insurance shows: According to risk managers around the world, cyber incidents and business interruptions are the biggest business risks for companies. For example, nearly half of European small and medium-sized businesses lose at least 7 working hours per month per employee due to IT downtime.
Many companies still rely on purely technical solutions to avoid business interruptions. These include, for example, distributed systems with redundant hardware and software modules. In the event of a failure, the redundant components take over the task of the failed unit. This ensures business continuity and prevents major "down times".
Technology is not a panacea
But what to do if the redundant systems do not perform their tasks or there is a failure of a component for which no redundancies were planned? In such cases, it helps if management has thought to empower employees as well. One way to accomplish this is through so-called "Citizen Development" programs, such as those offered by PMI (Project Management Institute). These are based on low- or no-code solutions which, with the help of simple drag-and-drop or WYSIWYG editors (What you see is what you get), allow any appropriately trained employee to actually create customized programs themselves in order to master spontaneously arising challenges. Within the framework of the corresponding programs, companies are accompanied in the process of introducing Citizen Development and it is explained to them what they have to pay attention to during the introduction and implementation
More and more companies are turning to Citizen Developers. According to analysts at Gartner, the number of lay developers is expected to exceed the number of professional software developers by a factor of 4 as early as 2023. At the same time, there is already a global shortage of around 1.4 million software developers – and this figure is expected to rise to 4 million by 2025. However, if a company is really fully committed to Citizen Development, those responsible must be very vigilant to ensure that no unregulated shadow IT is created.
Project management as a lubricant for smooth processes
Ideally suited to ensure this are project managers who always have a full overview of which software solutions are currently needed and which employees are currently working on what. Innovative approaches such as Wicked Problem Solving (WPS), developed by PMI, can be used to respond to changing challenges as efficiently as possible and to implement appropriate Citizen Development measures quickly and effectively.
WPS is a universal method that can be seamlessly integrated into a wide variety of project management approaches. This makes WPS ideally suited for implementing and managing not only departmental, but even cross-organizational projects. In doing so, project managers are not required to find an approach that works for all parties, as is the case with other methods. They can use the best approach for each grouping involved to achieve a result – approaches can even be mixed together.
The three key principles on which WPS is built are asking the right questions, visualizing ideas, and moving forward. These principles can be used to solve both simple and extremely complex, and even seemingly intractable, problems by combining them within so-called "playsets" – that is, various different questions.
Teamwork is everything
No matter how extensive and elaborate it may be, a Citizen Developer program alone is of course not enough to make a company's IT completely resilient – just as a redundant system setup is not enough. Only a true hand-in-hand will ensure that companies can truly defy any challenge. It is also important that decision-makers rely on the expertise of project managers to coordinate all methods and approaches and ensure that new security measures fit seamlessly into existing concepts. This is the only way to achieve sustainable resilience since it can only be achieved through teamwork.