NetApp Announces ASA and Ransomware Recovery Guarantee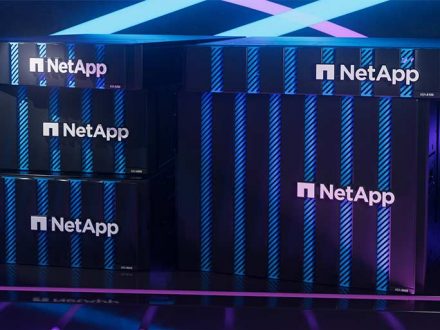 Along with the recovery guarantee, NetApp has announced ASA, a new block storage solution.
NetApp has announced the launch of NetApp ASA, a new modern block storage offering, and a guarantee that highlights NetApp's ability to recover from ransomware attacks. These announcements are aimed primarily at addressing critical customer challenges, including increasing IT complexity, shrinking budgets, the need for sustainability, and the continued exponential growth of cyber threats.
In an increasingly complex world, organisations are looking for simplicity and security. We need to help customers solve data storage challenges with operational simplicity at scale, integrated security to manage and recover from ransomware threats, and Flash storage backed by guaranteed efficiencies to meet or exceed sustainability and savings goals," said Jaime Balañá, CTO, of Iberoamerica, NetApp.
NetApp ASA
With ASA, NetApp expands its portfolio of NAS storage solutions, unifying its dedicated block storage product line, giving customers the opportunity to eliminate infrastructure silos and simplify their on-prem and cloud environments, whether structured or unstructured data is involved. These new solutions deliver superior performance, scalability, data availability, efficiency, and hybrid cloud connectivity for business-critical applications and databases.
Highlights of NetApp ASA include a 6-nines (99.9999%) data availability guarantee, effective and usable capacity combined with NetApp 4:1 storage efficiency, a focus on sustainability with up to 50% lower power consumption and carbon emissions, and modern, high-performance NVMe flash-based data storage with NVMe/FC, NVMe/TCP, FC, and iSCSI protocols.
In addition, continuous data access is offered across all ASA systems thanks to a symmetrical active-active architecture, typically reserved for high-end systems, but at a more affordable cost. Also included is the Storage Lifecycle Program, which provides customers with non-disruptive upgrades to the latest storage system technology every three, four, or five years at no additional cost. Finally, integrated data protection and hybrid cloud connectivity is provided to ensure data security and extension to platforms such as AWS, Azure, and GCP.
Recovery Guarantee
\NetApp also introduced its Ransomware Recovery Guarantee, which leverages NetApp's industry-unique ONTAP integrated security and protection features. ONTAP automatically blocks known malicious files and protects against malicious administrators and users through multiadministrator verification. In addition, it provides indelible copies of data (snapshots) that cannot be deleted, even by the storage administrator.
This standalone ONTAP ransomware protection detects attacks, instantly takes additional snapshots, and recovers data within minutes. In the event that data copies cannot be recovered, NetApp offers compensation.
The release also includes several new features, such as ONTAP One, an integrated, all-inclusive storage software that is available for all AFF, ASA, and FAS systems. In addition, the May 2023 update to ONTAP enhances ransomware protection and consolidated workload management. Also unveiled were StorageGRID 11.7 and StorageGRID SGF6112, a new version of StorageGRID software with advanced disaster recovery, security, and compliance capabilities, along with a next-generation all-Flash object storage appliance. Finally, NetApp Advance has expanded to offer a more comprehensive portfolio of programs and warranties that enable easy and reliable evolution of storage environments.